This guide covers everything you need to know about the longevity of vinyl wraps! When considering investing in a vinyl wrap for your car, boat, or home, knowing how long it will last is crucial. This blog explores the factors affecting the lifespan of vinyl wraps. By providing valuable insights, we can help you make an informed decision regarding extending its life. In this in-depth analysis of vinyl wrap durability, we will surely answer all your burning questions, whether you are a new or experienced wrapper. Unlock the full potential of vinyl wraps by learning the secrets behind their lifespan!
Understanding Vinyl Wrap:
Vinyl wraps are made from thin, adhesive-backed vinyl material that adheres to vehicle surfaces. You can wrap an entire vehicle or specific parts, like the hood, roof, or side panels. Vinyl wraps come in various colors, finishes, and textures, allowing endless customization possibilities.
Benefits of Vinyl Wrap:
Cost: Car wrapping is cheaper than getting fresh paint, and repainting lowers the resale value of your vehicle over time.

Quick Process: The wrap job will take less than half the time a respray takes. Car wrap Vaughan finishes the entire process in 2 days.

Paint Protection: Your car's paint can gradually fade due to UV Rays, dents, scratches, debris, etc. A vehicle wrap is a good paint defense and protects you from unnecessary expenditures.

Long lasting: Vinyl generally stays on the vehicle until you decide to remove it.

Easy Removal: If you decide to sell your car, you don't have to worry about removing your vehicle wrap because it's effortless.

Easy to wash: Dirt does not stick to vinyl like it does to lacquer on a car's paintwork. The vinyl coating also repels water, just as ceramic coatings do.

Endless designs: Several types of vinyl finishes include gloss, semi-gloss, matte wrap, and satin. You can also use vinyl to simulate carbon fiber, chrome, stainless steel, or leather.
Factors Affecting Vinyl Wrap Longevity
Several factors determine the lifespan of vinyl wrap, including sun exposure, weather, and washing frequency.
Typically, car wraps last between five and seven years. Then it beings to crack, fade, and peel off the vehicle. Getting your money's worth means that extra two years matter. Is there a way to make your wrap last longer?
Proper preparation and maintenance will help you get the most out of your wrap.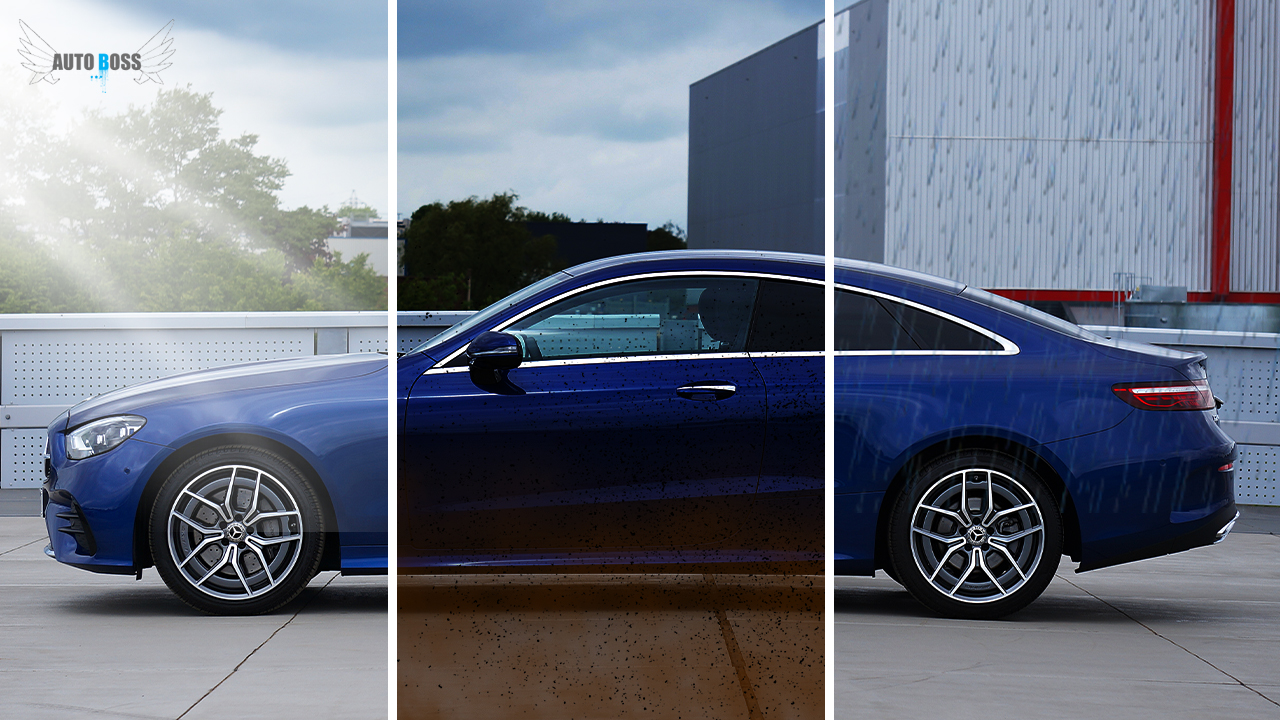 Proper installation
A Reputable Car Wrap Company: 
In the wake of wrap popularity, faulty wrap installers have also increased. The most stunning wrap in the world won't matter if your wrap company doesn't know how to work it on your car. Consider online reviews, years of experience, and personal references when choosing a wrap company. The result will be exactly what you imagined.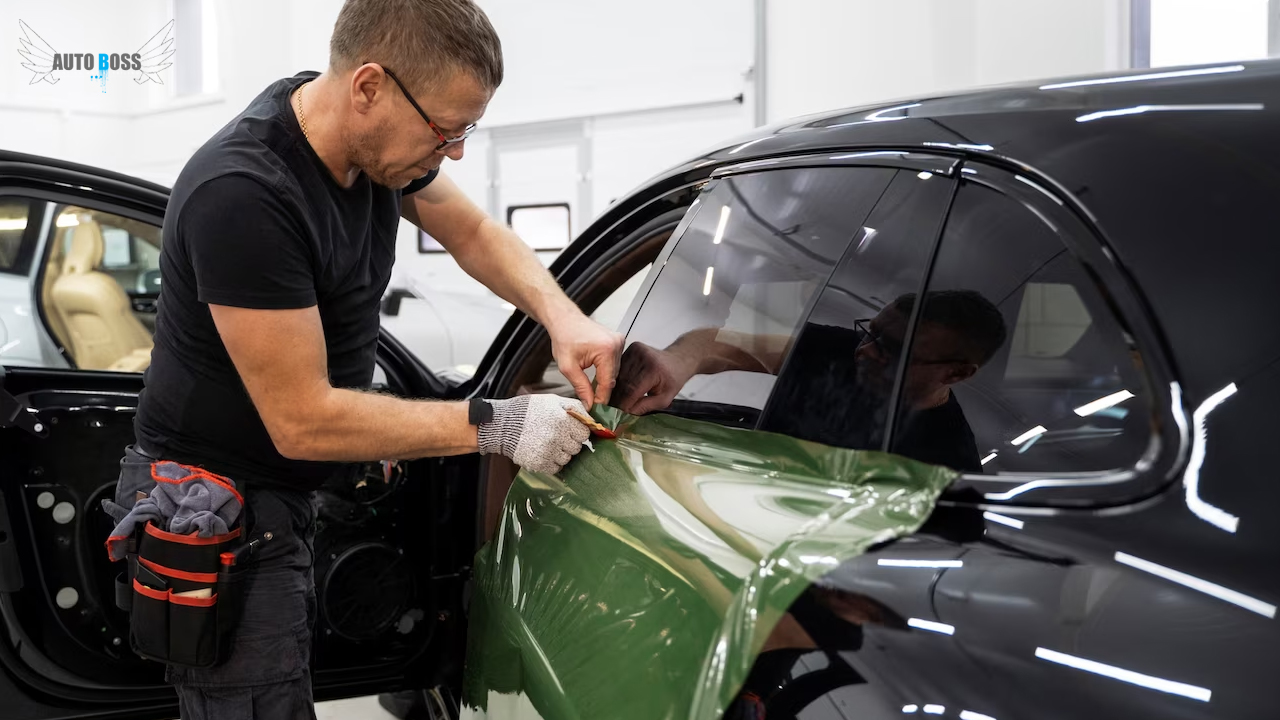 Quality materials: 
Accidents are inevitable. Keeping your wrapped car in the garage is the only way to prevent damage. How can you best take care of your vinyl wrap? Wash it. Dirt, dust, and other residues fade or damage vinyl. If you wash your wrapped vehicle often, you will likely have fewer damage issues. Use vinyl-appropriate washing solutions and avoid metal protectants. It is recommended that you wash your wrap once a week.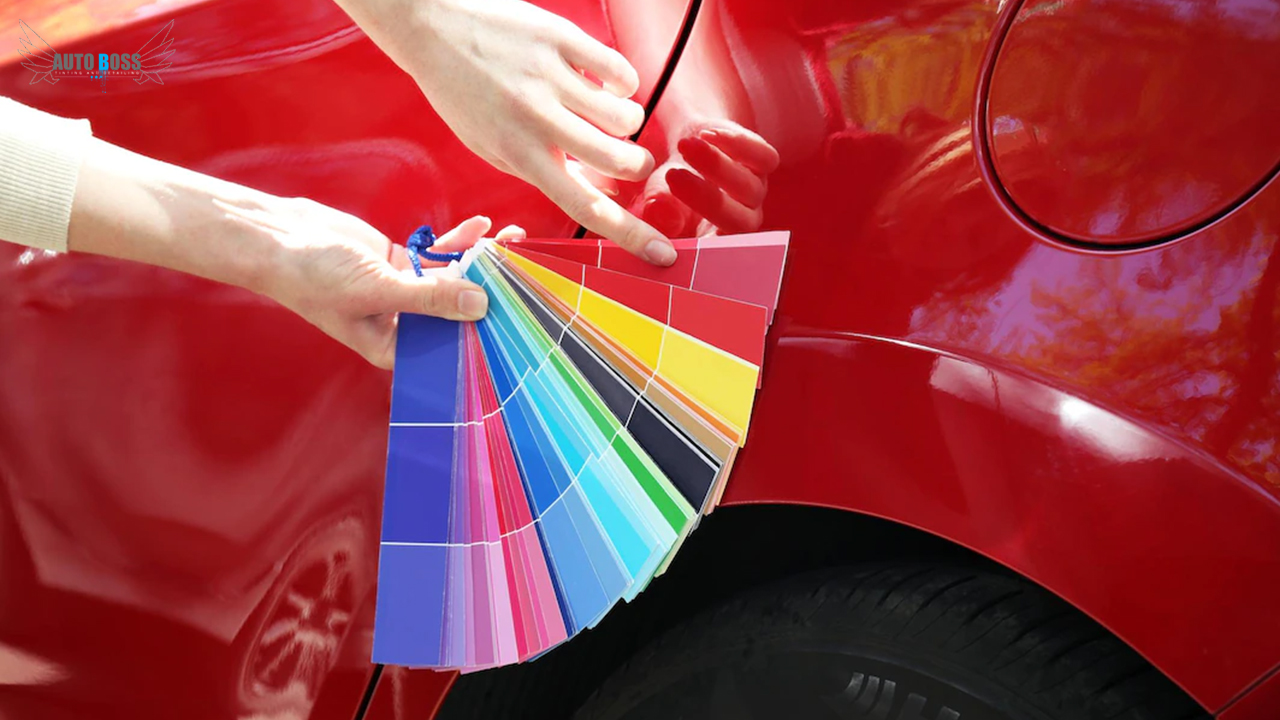 What damages a vinyl wrap?
Choosing a reputable wrap company was the first obstacle. The next step is to learn what wears down a car wrap, so you know how to care for your wrap and what to avoid.
Extreme temperatures: Both extreme cold and heat will affect your wrap's lifetime. Heat can weaken your wrap, while cold can tear it. You must limit your wrap's exposure to harsh weather. You won't leave your house during a deep freeze anyway.
Sun Exposure: You can't see it, but the sun bombards everything it touches with damaging ultraviolet (UV) radiation. The sun can damage your skin, deteriorate your home's paint, as well as damage your car wrap. Like high and low temperatures, you will never avoid sun exposure, but that's where the next factor comes into play.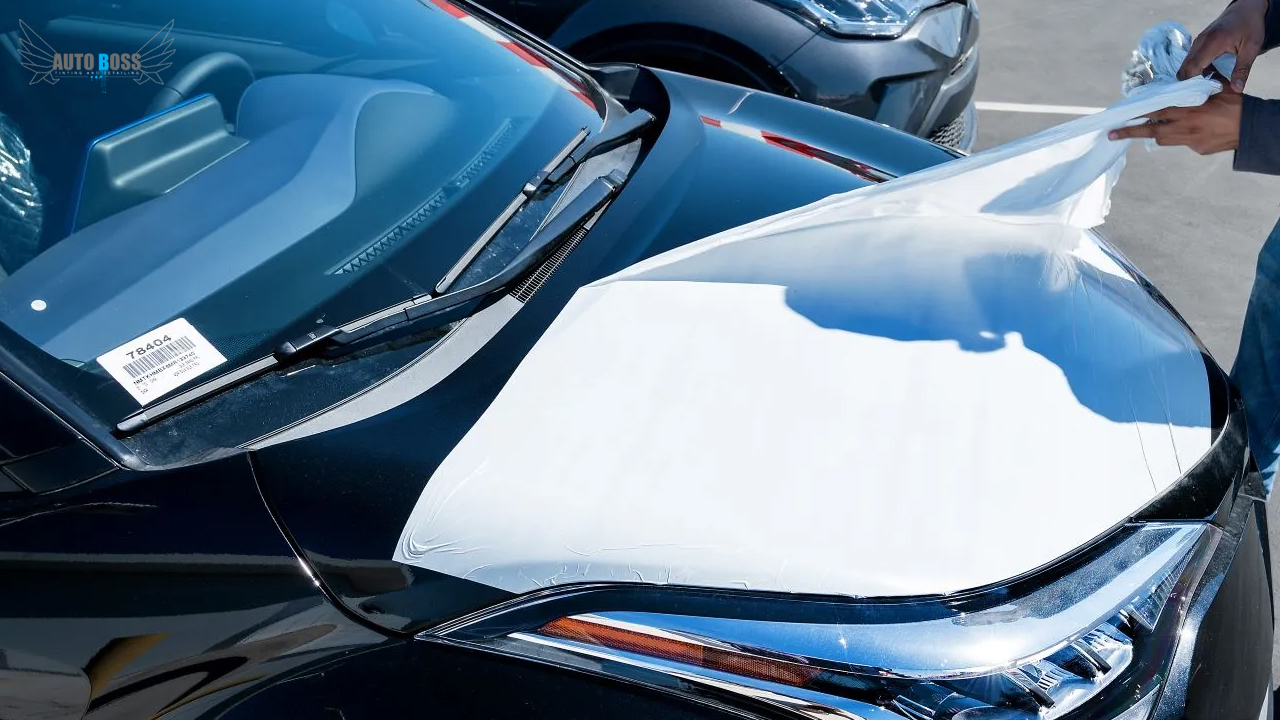 Proper Maintenance
Let's find out what you can do to ensure your wrap lasts as long as possible.
Keep your car in the garage: Prolonged exposure to direct sunlight can fade and deteriorate your vinyl wrap. To minimize UV damage, park your vehicle in a shaded area or garage. You can also consider applying a UV-resistant coating to protect the wrap from harmful UV rays.
Wash it frequently: Dirt, debris, and other contaminants can damage your vinyl wrap. Regularly washing your vehicle removes these contaminants before they can cause harm. To avoid scratching or damaging the wrap, use a soft cloth and a vinyl-safe cleaning solution.
Wrapped vehicles are difficult to wash. Maintaining a clean vehicle keeps it looking professional and prolongs the life of the wrap. But if a vehicle wrap is washed frequently or improperly, its life expectancy can be reduced. Some tips for washing wrapped vehicles:
Hand-wash the vehicle with a non-abrasive cleaner.

If you're using a sponge or rag, make sure it's soft.

The use of strong solvents on vehicles should be avoided.

After washing, make sure you rinse thoroughly.

Don't wash your car with an automated brush. They scratch the surface and dull the laminate.

Avoid pressure washing.

You can use Teflon or silicone-based polishes if you want an extra layer of protection, but avoid waxes based on carnauba.

Wraps that are matte, textured, or specialty should not be waxed or polished.

Immediately clean up spills.

To remove road grime and bugs, use a citrus-based degreaser or cleaner, but test it first in an inconspicuous spot.

Scrub gently.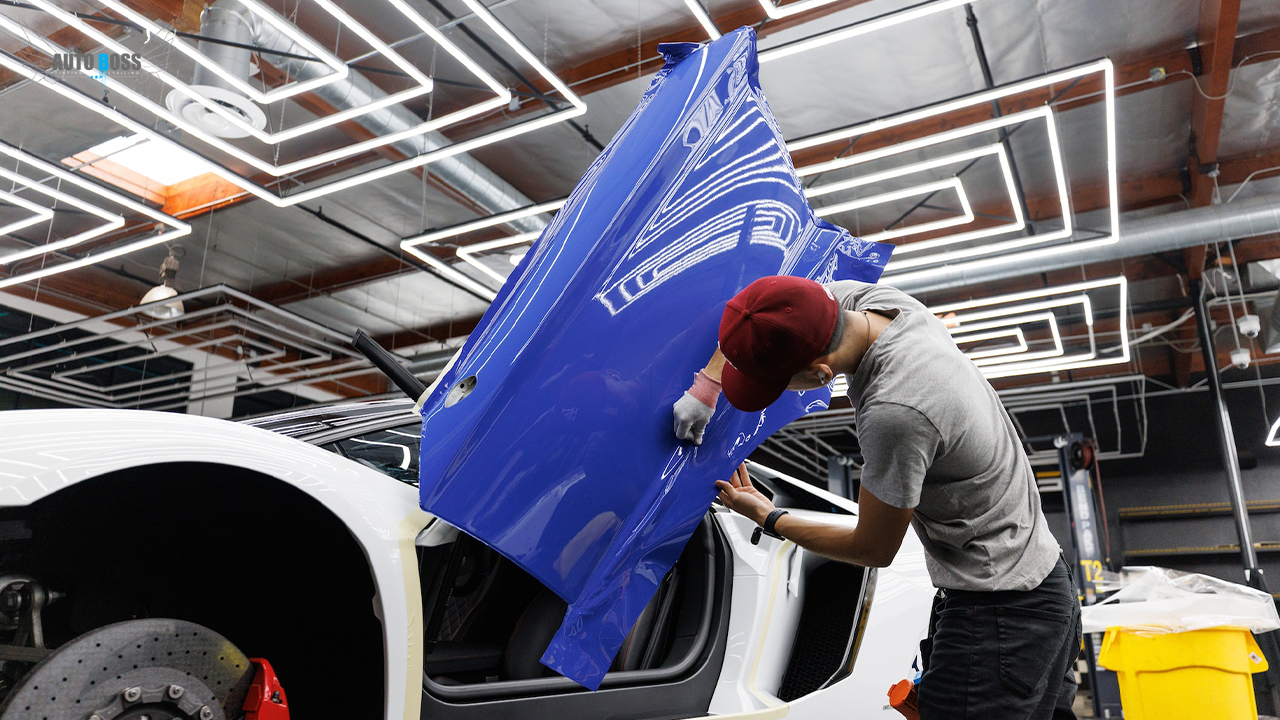 Replacing a Vehicle Wrap
Low-quality wraps peel, crack, and fade quickly. Any wrap will perform better if it is made from high-quality materials. Make sure you choose a vinyl manufacturer with an impeccable reputation, such as 3M or Avery Denneson. With a reputable wrap company, you shouldn't have to worry about high-quality materials.
Even with the right care, vehicle wraps only last so long. Here are some reasons to remove your wrap:
Stains or lifting are visible on the vehicle wrap

If you would like the design to be updated

You are selling the vehicle

Your upcoming product or service needs promotion
Fortunately, it is possible to remove vehicle wraps without damaging the paint. It is one of the advantages of using a wrap rather than a paint job.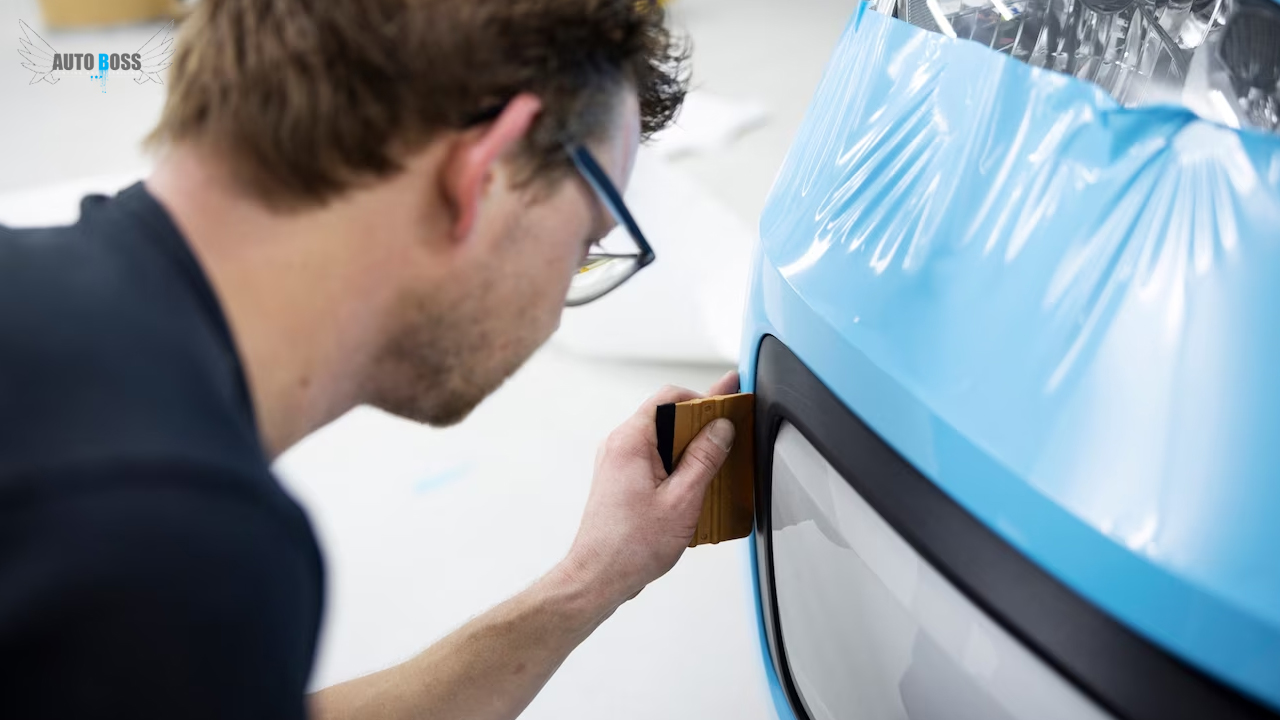 Why Choose Us?
If you're looking for a reliable and professional vinyl wrap service in Vaughan, Canada, look no further!
Our team of skilled and experienced technicians is committed to providing top-notch vinyl wrap services, ensuring your wrap not only looks great but lasts as long as possible. We use only high-quality vinyl materials and industry-leading installation techniques to guarantee customer satisfaction.
Services Offered: We offer a wide range of vinyl wrap services, including full and partial wraps, custom designs, and color changes. Our team is also skilled in applying vinyl wraps to various vehicle types, from cars and trucks to motorcycles and boats.
Customer Satisfaction: We take pride in our work and are dedicated to providing exceptional customer service. Our team will work closely with you to understand your needs and preferences, ensuring your vision is brought to life.
Get a Free Quote Today: If you're interested in a vinyl wrap for your vehicle, contact us today for a free, no-obligation quote. Let us help you transform your ride and make it truly unique! Contact Us write now at 647-554-BOSS(2677)
Conclusion
A vinyl wrap can last anywhere from 5-7 years, depending on factors such as material quality, installation technique, maintenance, and environmental factors. By choosing a reputable installer, using high-quality materials, and following proper maintenance guidelines, you can ensure your vinyl wrap lasts as long as possible. If you're searching for a vinyl wrap service near you in Vaughan, Canada, contact us today for a free quote!
FAQs
Is a vinyl wrap better than a paint job?
Compared to traditional paint jobs, vinyl wraps are cheaper, easier to install, and easier to remove. You can also protect your vehicle's original paint job with a vinyl wrap.
Can you wrap a rusted or scratched car?
Car wrap film conforms beautifully to your vehicle's contours, due to its thinness and flexibility. It can be used to cover imperfections, such as paint scratches, but it won't conceal them. Auto Boss Vaughan recommends repairing damaged or rusted vehicles before wrapping them.
What is the best way to care for a car wrap?
To care for your vinyl wrap, wash your vehicle regularly using a gentle, non-abrasive cleaner specifically designed for vinyl wraps. Use a soft cloth or sponge to avoid scratches. Maintain the appearance of the wrap by applying vinyl-safe wax or sealant every few months.
Can a vinyl wrap be removed?
Yes, a vinyl wrap can be safely removed by a professional without damaging the original paint job. To avoid vehicle damage, have an experienced technician remove the wrap.
Can the paint be damaged by removing the wrap?
No, it will not damage the paint when used, applied, maintained, and removed according to instructions by professionals.