SERVICE
CAR DETAILING SERVICE
Autoboss Vaughan: Your Premier Car Detailing Service
Welcome to Autoboss Vaughan, where we provide unparalleled car detailing services to make your vehicle look and feel brand new. Our team of highly skilled professionals is committed to delivering exceptional results, using the latest techniques and top-quality products to transform your car inside and out. Choose us for the ultimate car care experience, and let us exceed your expectations with our superior service.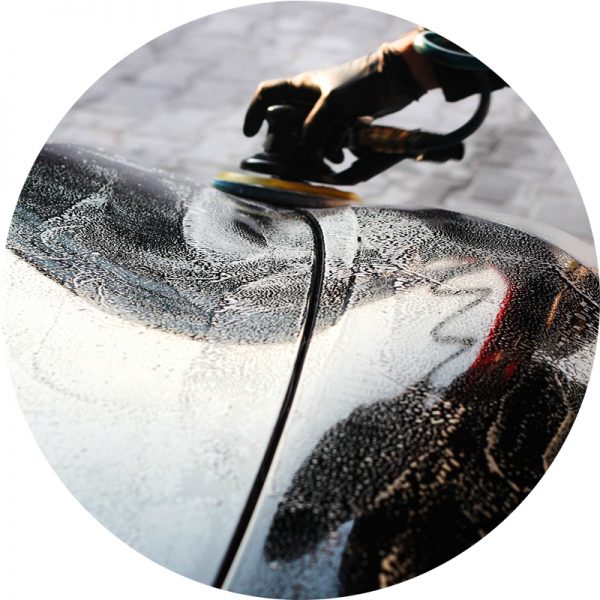 Why Choose Autoboss Vaughan?
Autoboss Vaughan understands that your vehicle is more than just a mode of transportation. It's an expression of your personality and a valuable investment. Our passion for excellence and commitment to customer satisfaction set us apart from the competition. Therefore, we are the top choice for car detailing services in Vaughan.
Here's why you should choose Autoboss Vaughan:
State-of-the-art equipment and techniques

Highly trained and experienced professionals

Eco-friendly and safe cleaning solutions

Unwavering attention to detail

Competitive pricing and outstanding value
Our Comprehensive Car Detailing Services
We are proud to offer a wide range of car detailing services to cater to your every need:
Exterior Car Detailing
Bring out the best in your vehicle's appearance with our expert exterior car detailing service, which includes cleaning, polishing and protecting the various components of a car's outer surface, including the paint, wheels, tires, glass, and trim.
Interior Car Detailing
Experience a fresh and comfortable drive with our thorough interior car detailing service, designed to restore your vehicle's cabin to showroom condition. Regular interior detailing can help maintain the value of your vehicle.
Engine Detailing
Keep your engine in top shape with our engine detailing service, which involves cleaning and degreasing the engine compartment to remove harmful contaminants.
Ceramic Coating
Preserve your car's finish with our Ceramic Pro coating service, which uses advanced nano-ceramic technology to provide superior protection against scratches, UV damage, and environmental pollutants
Steam Cleaning
Utilize the power of steam with our eco-friendly steam cleaning service, which effectively removes dirt, stains, and odors from your vehicle's interior and exterior surfaces without the need for harsh chemicals.
Mobile Car Detailing
We understand that you have a busy schedule, and that's why we offer best mobile car detailing services. We'll come to you, whether you're at home or work. Mobile detailing can be a convenient and effective.
Contact Us Today for Exceptional Car Detailing Services
Ready to give your car the royal treatment it deserves? Look no further than Autoboss Vaughan. Our team is dedicated to ensuring your vehicle looks and performs at its best, providing you with a driving experience like no other. Make sure you get what you deserve. Contact us today to schedule your appointment, and let us show you what sets Autoboss Vaughan apart from the rest.

My family had three cars detailed here. One of them was in very bad condition that required full interior shampooing of the carpets, seats, and trunk. The end result for all three vehicles were immaculate and boss-status! Their pricing list is very fair and reasonable.


Love the service they provide! Took my BMW 5 series for PPF and Detail. I literally could not believe that the car I was picking up was mine and the PPF had 5 year warranty. Will definitely recommend it to all my friends and family. PS: Do meet Tiger (official Auto Boss Mascot), he is adorable.


The best car wash and detailing service I have ever experienced in Canada. My 10 year old jeep looks and smells brand new. Their lounge and staff are so hospitable. Excellent value for money. I rarely take the effort to write a review for businesses I visit but they deserved it.

General Frequently Asked Questions
What does detailing mean on a car?
Car detailing is the process of thoroughly cleaning, restoring, and protecting a car, both inside and out. It involves cleaning and polishing every surface of the car, including the exterior, interior, and engine bay, to make it look and feel like new.
Is car detailing good for a car?
Yes, car detailing is very beneficial for a car. It helps to maintain the car's appearance and prolong its lifespan by removing dirt, grime, and other contaminants that can cause damage over time. Regular detailing can also improve the car's resale value.
What are the services in car detailing?
Car detailing services typically include exterior washing and waxing, interior cleaning, engine bay cleaning, and polishing. Some services may also include paint correction, scratch removal, and ceramic coating application.
Does car detailing remove scratches?
Car detailing can help to reduce the appearance of scratches on a car, but it depends on the severity of the scratches. Minor scratches can often be buffed out or polished away, while deeper scratches may require more extensive repairs.
How expensive is a detail?
The cost of a car detail can vary widely depending on the location, the type of services provided, and the size and condition of the car. On average, a basic detailing package can cost anywhere from $30 to $300, while more extensive packages can range from $150 to $500 or more.