Are you in search of a unique addition for your car but have still not considered vinyl wrapping? The trend of vinyl wrapping is increasing day by day and you should also consider the addition of appealing graphics with innovation, new styles, and creative designs to your car. 
If you have any concerns regarding this, you should know that vinyl wraps last for more than 7 years and are only created by highly skillful professionals. You will undoubtedly have a one-of-a-kind flawless and stylish car. 
Still confused? Want to know about the reliable vinyl wrapping professionals and why you should immediately go for vinyl wrapping? 
Well, here is what you should know about vinyl wrapping, what are its benefits, and where to get the services. 
Vinyl Wrap Protects The Paint Of Your Car
As a car user, you know that the paint on the automobile eventually fades away, leaving you in need of painting services again and again. Or do you wish to make your car stand out with a custom colour and finish, vinyl wrap is the solution for you!
Sun exposure, scratches, dents, trash, dirt, and corrosion will all have to be avoided if you want to preserve the paint and unfortunately it's not possible. 
The only permanent solution is the use of vinyl wraps.
This is the shield you'll need to keep your vehicle's covering and attractiveness intact. Protecting your car against damage will keep you from having to pay for expensive repairs. You don't have to hire a technician to get dents and scratches repaired off your car.
Wraps provide long-term safety for your prized automobile.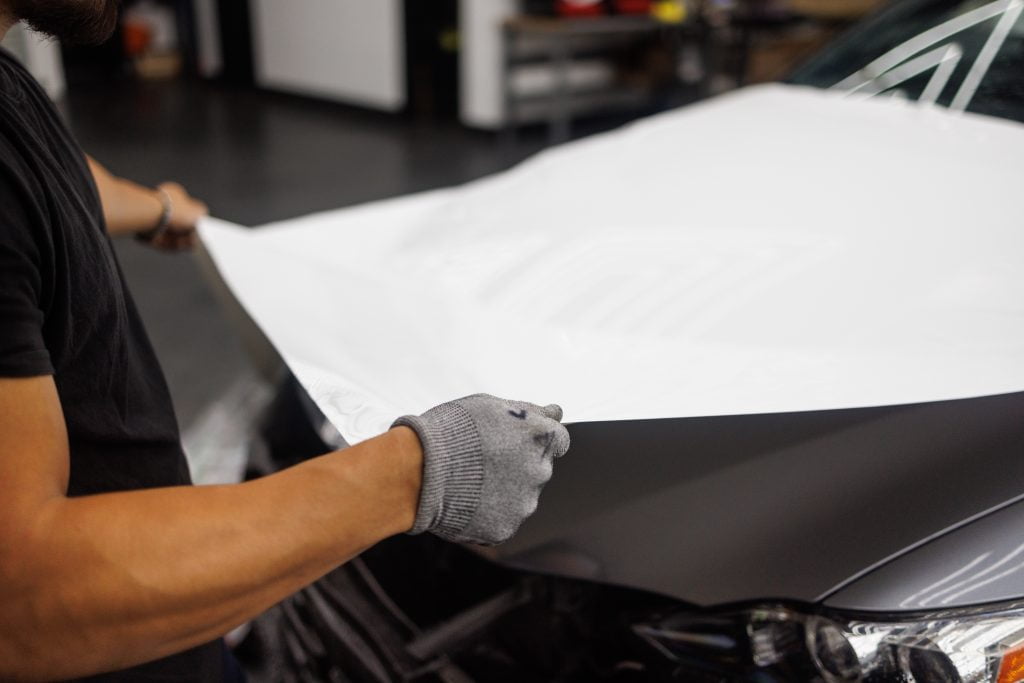 Vinyl Wrap boosts the resale value of the vehicle
Do you plan to sell your vehicle in the future? Scratches, dents, and other defects reduce your car's value. Preserving your paint with a vehicle wrap makes it easy to boost the resale value of your car.
Remember that whenever you are out there to sell your vehicle, its appearance matters a lot. The presence of any minor defect on the external surface can reduce the price considerably. Due to this reason spending a few bucks on vinyl wrapping as an investment can help you get many more dollars (than expected) while selling a car. 
Vinyl wrapping makes it easy to maintain the car
It is no secret that keeping the vehicle clean all the time is an arduous undertaking. Vehicle wraps are simple to clean and keep in good condition. All you'll need is a safe cleaning solution that'll work with your car wrap.
Hand cleaning your car wrap is a great approach to keep it sparkling, fresh, and aesthetically striking. You can pursue a maintenance strategy of cleaning your vehicle once a week. It's far easier than worrying about the cleanliness of the car daily, especially if you have a busy schedule. 
Vinyl wrap gives a lot of opportunities to save money
A vinyl vehicle wrap can help you save money since you won't have to pay for a costly paint job, and you'll require fewer cleaning services.
Preventing a slew of costs linked with time-consuming paint jobs that scorch a gap in your wallet. Vehicle wraps are less expensive and less time-consuming than bespoke latex paints. These wraps are versatile, long-lasting, and reduce the amount of money.
Related Article: How Much Does It Cost To Vinyl Wrap Your Car?
Where To Get The Best Vehicle Wrap To Spice Up Your Car Experiences?
Based in Ontario, Canada, and covering Vaughan, Toronto, Brampton, Richmond Hill, and Markham, we specialize in automobile wraps at Auto Boss Vaughan and can provide exclusive vinyl wrapping services including modest visuals, half vehicle wraps, or eye-catching vehicle covers! 
Matte, metallic, high gloss, brushed metal, chrome, and chameleon are just a few of the vinyl colours and treatments available.
Here you can meet the most expert vinyl wrapping professionals.
Still, waiting? 
Immediately contact us at 647-554-2677 for a free quote.