Regular car detailing is one of the best ways to maintain your vehicle, and it comes with several benefits. Although every professional car detailer has a different approach to vehicle detailing, the procedure often gives the same result. Basically, every square inch of your car, both interior and exterior will be cleaned, polished and buffed.
Ultimately, keeping your car in good shape and maintaining it requires a lot of work. With the constant need for spark plug replacement, brake test, and oil changes, you might not want to think about auto detailing. You might even wonder why detailing your vehicle is essential or if it's worth the price and the hype.
Generally, most people think of car detailing as something you do to give your car an extra shine or to make it attractive. However, there is more to it than making your car attractive. Thorough, periodic detailing will boost your car's lifespan.
When you detail your car, you'll be sure of its absolute cleanliness. Your car's exterior trims and paint will be thoroughly cleaned and well-polished to perfection. From the console to carpet, even the upholstery will be vacuumed and shampooed, leaving it smelling all fresh, clean, and new.
In this article, we'll discuss the benefits of car detailing and why you should not ignore it as a part of vehicular maintenance.
Related article: Everything You Should Know About Car Detailing Services
What is Car Detailing?
Generally, car detailing is a term that is used a lot nowadays, and it can offer several meanings to different people. To put it simply, it is the polishing, cleaning and protecting of all the parts of a vehicle efficiently from bottom to top, inside and out. This is usually done using professional products and tools that would not typically be used by your regular car cleaner. 
However, detailing a car does not include paintwork and body repairs. Sometimes, detailing that includes using light cosmetics for restorative work can help repair your car's body. For instance, clear coat wet sanding and stone chip touch-ups may be done on your vehicle, depending on your vehicle's condition and the expertise of the detailer.
The main objective of auto detailing is to enhance and restore the vehicle's paintwork fully. This is done by eliminating light scratches and swirl marks that have been inflicted over time. It is also done to protect the car from that light that reflects in such a way that it gives an unsightly cob webbing effect on the car's clear coat or paint surface.
Why You Need Car Detailing
Car detailing can help you to save precious time and also save you financially. In Vaughan today, you can request an auto detailing professional to come to your office or home. Thus giving your car a clean onsite and decent wash while you attend to more pressing matters. This is ideal when you have a strict schedule ahead and don't have time to take your car to your regular car cleaner shop. 
Below are some of the reasons why you should not ignore hiring a car detailing service:
It saves time
Detailing professionals can visit your workplace or home at your convenient time. This means you'll not have to drive your car to the detailing shop and, at such, will not have to wait the whole day while your car is being detailed. The detailer will arrive at the given time and get the job done, thus allowing you to deal with other issues.
It saves money
Usually, automobile detailing professionals often have to compete with one another on service price and quality. This means you can efficiently run your trial and error method around and select a provider that provides excellent service at a fair price. If you're happy with the service, you can ask the service provider to clean your car regularly.
It boosts your car resale value
There is a saying that "The cleaner your interior, the better it looks". Essentially, this means a cleaner car will earn you more money when you sell. While the saying is true, there's an even more important place you should clean thoroughly before selling your vehicle —under the hood.
If your buyer has any idea about what they're doing, they'll surely pop the hood up. If that person sees a clean car that is free of grease, grime, and oil, they're going to feel a lot more confident in your vehicle. Of course, you can only clean your engine and other body parts efficiently when you use a car detailing service.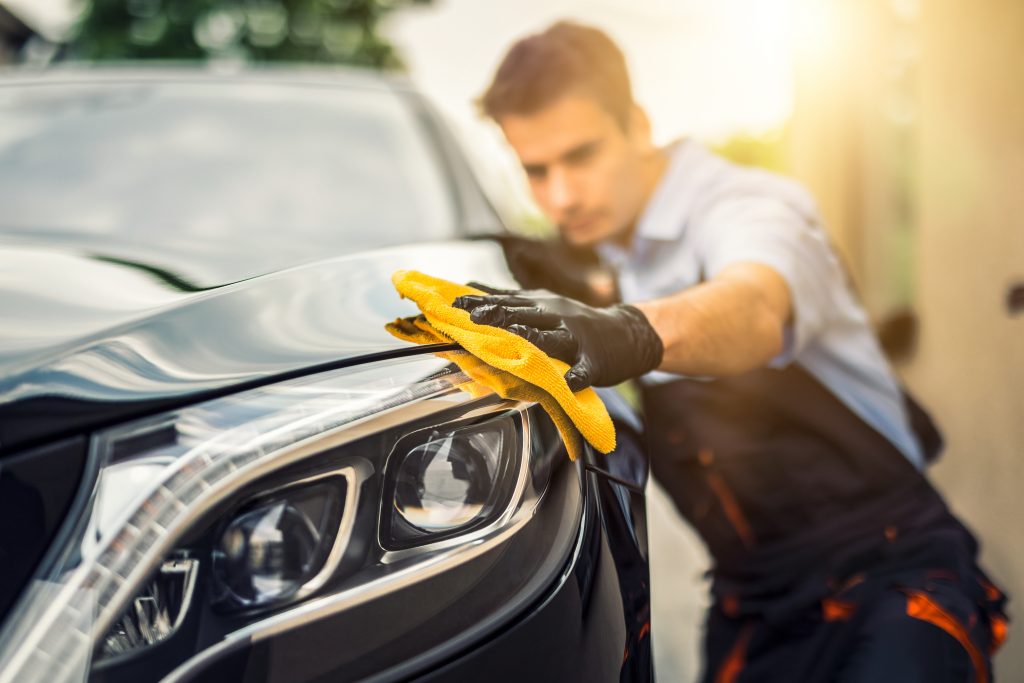 Related article: What You Should Know Before Car Detailing
Conclusion
In conclusion, be sure to maintain your car through regular car detailing sessions. This will not only enhance the physical appearance of your vehicle but also boost its lifespan. 
By going through each necessary step of a proper car detail session, you can enjoy a number of aesthetic and financial benefits. Not only will it make your car more appealing to look at, but the added layers of protection work to increase the overall value.