Do  You Know How Window Tint Works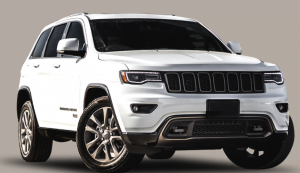 Do you want to tint your car windows? Cars look smart and sophisticated with window tinting. In this guide, you will learn about everything about window tint. We will answer your questions related to tinting services. Window tinting gives a game-changed look to your car. Because nothing is a better way to achieve privacy than window tinting; however, it is not only about privacy but also lessens the brightness while driving.
Are you going to tint your car windows for the first time? So, there are several options available to tint your car windows. We are Auto boss Vaughan, serving in Vaughan for years. As a result, we got a lot of experience in car and window tinting services. So, with our expertise, we will provide the right information.
Follow us for many good reasons for your car. We are the best friend of your car. We promise our professional staff will make your car more attractive. As a result, you will feel more comfortable and confident driving the car on the roads.
Moreover, if you have decided to tint your car windows, then you must know the rules of tinting. On a very basic note, avoid too dark tints. Avoid tinting the front screen of your car. So, you can still have enough space to get stylish tinting to make your car more attractive.
Tints are thin films. Mostly polyethylene terephthalate and plastic are used to produce tints. However, these are used inside the windows rather than the outer side. This product is used for privacy and light, and heat reduction. Moreover, it helps to prevent the car interior from scratches, fading or sun damage. You can experience different shades and materials of Window tints.
Why Do You Need Window Tint Near Me?
People are searching for window tint near me. It means this service is in high demand. There are several purposes for picking the best tint for a car's windows. So, there are three basic and most attractive reasons to choose window tinting.
Stylish Looks: do you want to look mysterious? Therefore, use window tints to get a sleek and attractive look. Neat, clean application of tints in beautiful colours give you a feel of comfort.
Better Privacy Level: many people feel bad about exposing their private life to others. Then while driving, everything is see-through from the windows. But they can use window tints for a better feel of security.
Safety Of Car Insiders: sun rays have very dangerous effects on the interior and passengers. Moreover, securing a car interior in the summer takes more work. So, for this reason, you can use window tint. It is good to secure everything inside from destructive UV rays and heat.
How To Maintain Car Window Tints
It is essential to learn about how to maintain car window tints. It is better to learn before getting your car tints. Your learning can help to improve the durability of tints. It is not easy to separate time for visiting the service station to get tints again and again. Moreover, it is costly to get repeated tint services. So here are some suggestions to maintain their durability.
Full Cure of Windows
It is a good idea to allow window tints to cure for three to four weeks after tinting. You need to avoid car washing and windows rolling up and down. Your cure of weeks can help to increase the durability of tints.
Suitable Protection Products
It is important to use premium products to maintain the health of window tints. Avoid cheap products because these products are the basic cause of damage. You can get products from your service providers or ask for the best suitable protection material.
Safely Use Cleaning Products For Tints
Use soft or Microfiber towels.
Avoid harsh shampoo with harsh chemicals.
Use Mild soaps.
Use Ammonia-free products to clean glasses.
Use Non-abrasive sponges.
Use Soft-bristled brushes.
We are Auto Boss Vaughan, here to tint your car windows. We are offering auto tint and commercial tinting services. Moreover, we are also offering mobile tinting services. You can get an appointment through our contact us page, email, or phone number.