Are you looking for a free quote for high-quality and premium vinyl wraps for your car? Why not choose AutoBoss Vaughan, one of the most well-known places for affordable vinyl wraps and excellent service. 
Well, you may want to know what level of services you can get at AutoBoss Vaughan and why you should proceed with this platform. 
Let's dive deep and learn more about what makes AutoBoss Vaughan the top vinyl wrapping provider in entire Vaughan, Ontario, Canada. 
AutoBoss Experts Are Specialized In All Types Of Car Wraps
Vinyl wrapping professionals at Auto Boss Vaughan specialize in all forms of car wraps, including minor graphics, partial vehicle wraps, and eye-catching complete vehicle covers! You may have a fantastic chance to give your car a unique and innovative style with colour changes and full car wraps without harming the paint. Glossy, metal, high gloss, brushed metal, chrome, and chameleon are just a few of the vinyl colours and effective treatments.
AutoBoss Vinyl Wrapping Services Are Not Limited To Vaughan Only!
AutoBoss Vinyl Experts are now providing their services to all the major areas of Ontario, Canada including Vaughan, Toronto, Brampton, Richmond Hill, and Markham. In this way, they have made it quite simple and easier for everyone to reach out to them.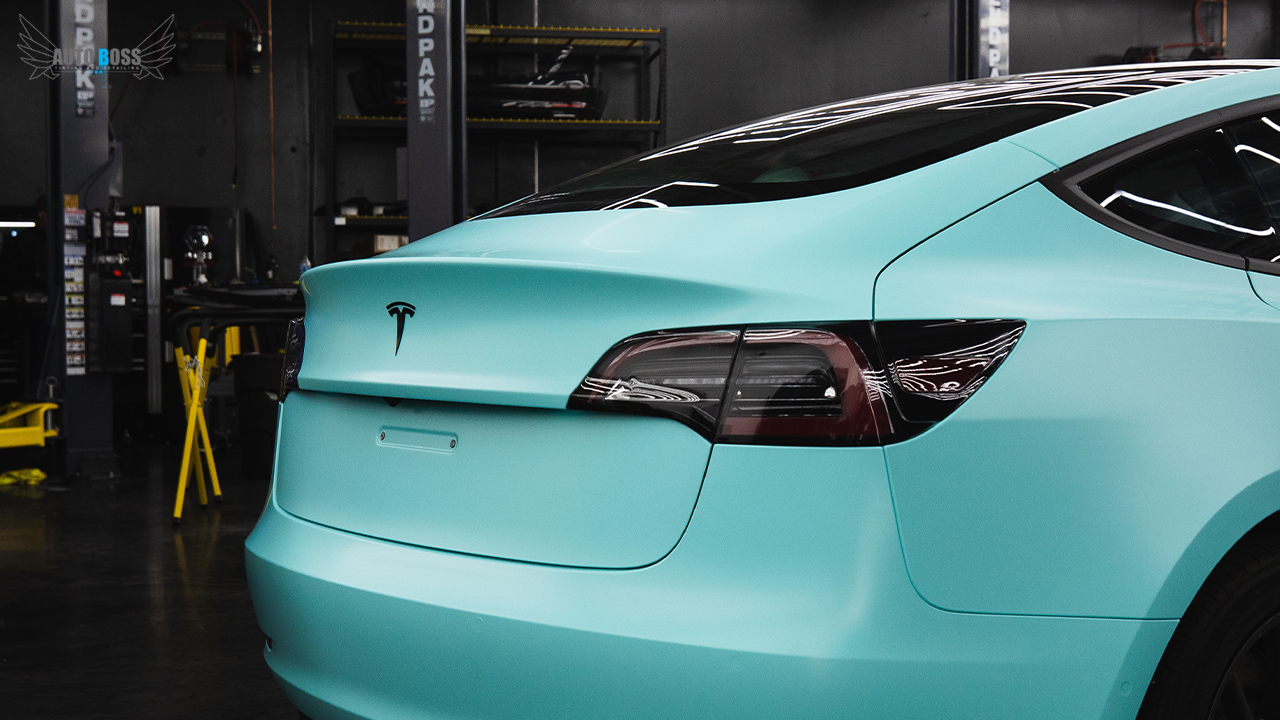 AutoBoss Vinyl Wrappers Are Quicker Than Others!
You won't have to wait long to get your car wrapped because the average turnaround time of AutoBoss wrappers is only 2 days. In most cases, they will update you within 24 hours about their progress. There's no need to wait even for the paint to dry or settle. AutoBoss completes the full operation in two days. 
The length of time it takes to wrap a car and how long it takes to wrap a vehicle varies with the type of wrap you choose and the form of transport you have. You may obtain a free quotation and an estimate for fully or partially vinyl wrapping your car by filling out the form on their official website. 
AutoBoss Experts Provide Quick & Error-free Removal Services
If you want to sell your automobile, you should consider removing the vehicle cover. It might also happen if you need to remove one vehicle wrap and replace it with a unique vehicle Vinyl wrap for your car's customization. You no longer need to be concerned about removing your car wrap. With a heating element, high-quality wraps are simple to detach.
AutoBoss Wrap professionals not only professionally wrap your vehicles, but can also remove them without harming them, guaranteeing that your vehicle looks its best even after a wrap removal! They are skilled and knowledgeable, and they know how to remove vinyl wraps in an error-free manner while applying cutting-edge technology.
AutoBoss Vinyl Wrappers Are Affordable While Maintaining Competence
When contrasted to a coat of paint, having your automobile wrapped will price you a bit less. However, if you are on a budget normal vinyl wrapping may seem a big investment. 
It's not costly when you are with AutoBoss vinyl experts. 
Another consideration in choosing affordable and efficient vinyl wrapping services is that, over time, painting your automobile diminishes its profit potential due to wear and tear and friction on the paintwork, but covering your car with vinyl wrap does not. At Auto Boss, we make sure that you get a high-quality service that doesn't break the bank.
Wrap Up!
Now that you know what makes AutoBoss Vinyl Wraps the best vinyl wrapping service provider in Ontario, you should take advantage of this once-in-a-lifetime chance and get a FREE QUOTE. Our low-cost vinyl wrapping services will benefit you in the long term, and you will be able to save a lot of money when it comes time to sell your car or promote your business through it.