Car detailing is necessary for both a car's exterior and interior. A lot of people think car washing and auto detailing are the same things. Car detailing, unlike car washing, involves handwashing by trained detailers. Furthermore, there are two types of detailing – exterior and interior.
Most people wrongly assume that a visit to a car detailing service in Vaughan doesn't affect the interior of the vehicles. However, this assumption is wrong. In this blog, we will explore what interior car detailing is and why it may be useful for your car.
What is Interior Car Detailing?
Interior detailing is the comprehensive cleaning of the internal parts of an automobile. The materials used to make the interior of a car are mainly plastic, leather, vinyl, natural fibre and carbon fibre plastics. And like the exterior of your vehicle, they need meticulous washing and detail from time to time.
Different cleaning methods, like vacuuming and steam-cleaning, are used during interior car detailing. Interior detailing also includes cleaning the centre console, door jambs and around the controls and buttons.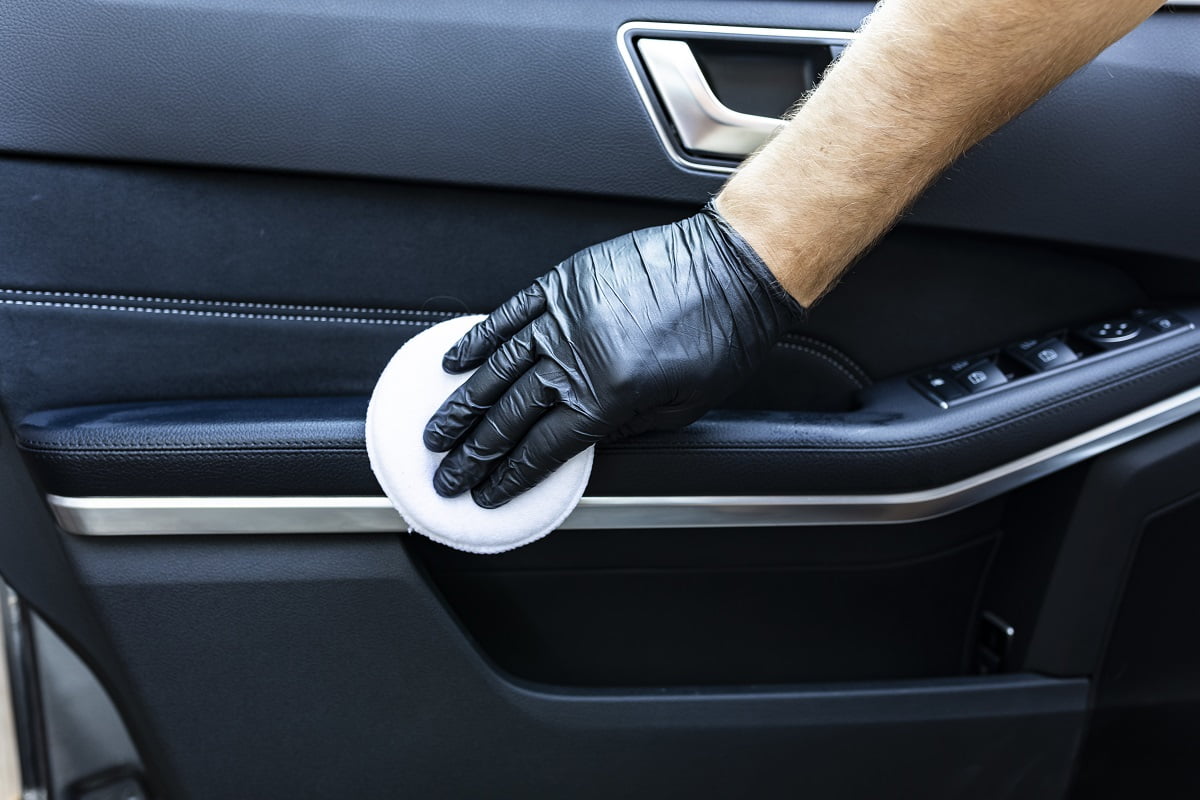 The Process of Interior Detailing
Although different car detailing services go about interior detailing in various ways, the standard process includes the following steps.
Vacuuming 
The first step of interior detailing involves vacuuming headliners, seats, shelf, rear cargo space and the trunk. Detailers use an air compressor for the areas that can't be reached by the vacuum.
Brushing and Steam-Cleaning
This step of the process is for cleaning mats and carpets. A thorough scrubbing is done on the mats to remove stains that have piled up over time. A steam cleaner is used to make this process more efficient. Carpets should dry completely to avoid mould.
Glass Cleaning
A glass cleaner is for cleaning the windows and windshields. With the glass cleaner, the glass keeps shining, and this ensures that the driver's view stays clean.
Leather Cleaning
A leather soap, saddle soap and leather cleaner are used to detail all the leather parts in the car. Also, moist cloth can be used to remove excess soap where possible. If the leather is of a dry variety, a leather conditioner can be used to make cleaning easier. 
Re-vacuuming and Wiping
Again, the detailers will vacuum the vehicle. Re-vacuuming is just as important as vacuuming. Any dirt left will be removed by re-vacuuming the interior.
Wiping
Windows and dashboards should be wiped with a clean cloth and a cleaning detergent.
Perfuming
After this process, detailers use perfume on the interior of the car to leave it with a pleasant scent.
Related article: Everything You Should Know About Car Detailing Services
Benefits of Interior Car Detailing
Without proper maintenance, the features of the interior can wear out as quickly as other important parts of the car. If this happens, it will reduce the overall vehicle value. Here are some benefits of interior detailing:
Prevention of Wear and Tear
If you don't clean your car adequately, the inner surfaces of your vehicle can develop excess wear and tear. Dirt and spilled particles can wear out the upholstery of your car. You should clean your vehicle's interior regularly if you want to keep it in great shape.
Removes Bad Odour
Car detailers eliminate smells by removing dirt, then applying an odour eliminator to remove even more stubborn odours. Although it is useful in other situations, air freshener is a temporary solution to the issue of odours in a car.  Therefore, the best solution would be an odour eliminator during interior detailing.
Restores and Retains Vehicle's Value
In case you decide to sell your car in the future, regular interior detailing appointments will be a significant investment. When you detail your vehicle, you are preserving its value. A vehicle that is in the good cosmetic condition is more appealing to buyers than a car that looks over-worked.
Helps to Avoid Health Issues
The interior of a car is basically an enclosed environment. As a result, dirt and dust can easily contribute to the poor air quality of a dirty vehicle. Interior detailing will help you to prevent asthma attacks and other issues that are caused by the poor quality of indoor air.
Protects Car Upholstery 
If your car's windows are not tinted, intense ultraviolet rays from the sun can damage its upholstery. Sun damage is a huge problem, especially in the summer when UV rays are at an all-time high. The more intense rays come into the car, the more damage to its fabrics and finishings. It is also essential to clean the interior during winter because salt and water erosion can still make a mess.
Increases Safety While Driving 
If the windshield, windows and side mirrors are covered with dirt, it will be difficult for you to see well while driving. Because of this, it is paramount to clean these surfaces through car interior detailing.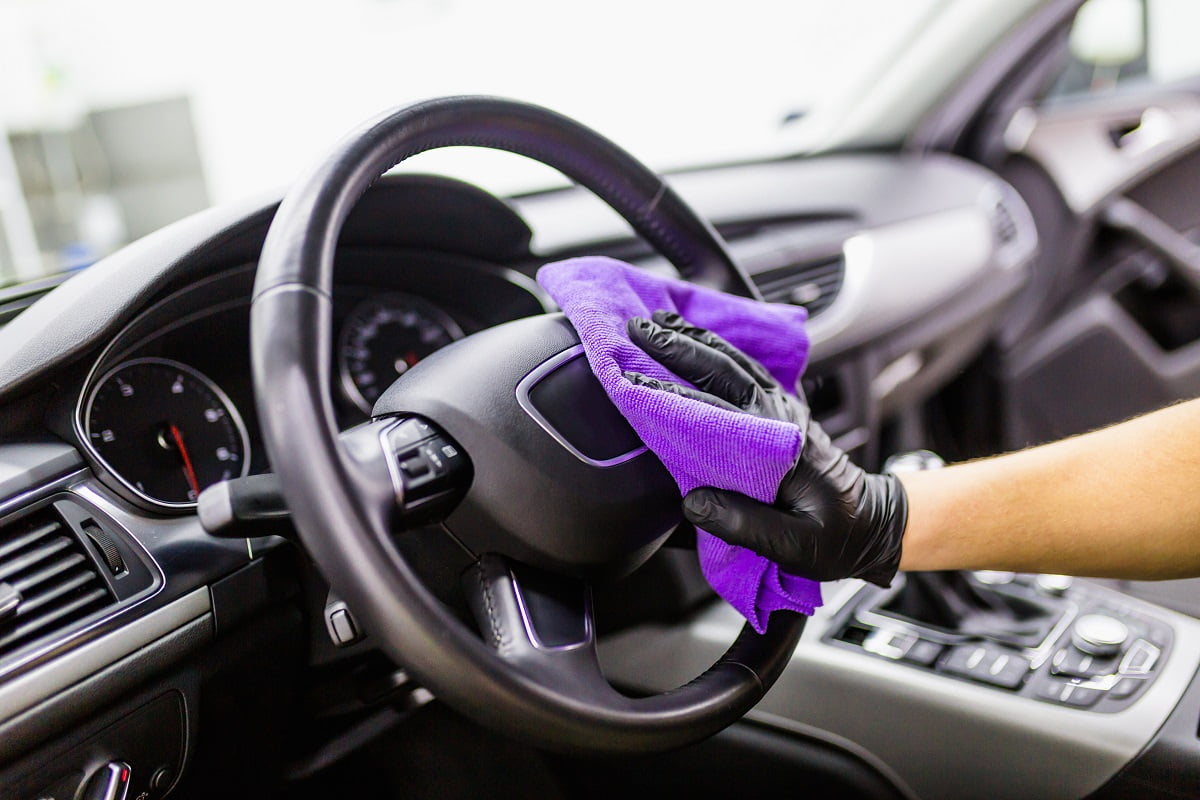 Conclusion
Interior car detailing is necessary to protect the integrity of your vehicle. Do you need a car detailing service in Vaughan? Here at Autoboss, we have car experts with multiple years of detailing experience. Contact us today for the best car detailing results!
Related article: Car Detailing Job: How Often Do I need it?