A good car window tinting company can determine how beautiful your car will look. Now that you have decided to treat the windows of your car to a window tint, finding the right place to get the job well may prove to be a hassle.
Many car owners in Toronto do not know how to select the best car window tinting company for their tinting needs. We have found that this situation is because they don't know what to look out for in a car window tinting company. 
The importance of getting your car window tinted properly cannot be overemphasized. This is because whether your car window is tinted well or otherwise, you are going to be living with results for a very long time. The average car window tint can last up to ten years with proper care. With the worst possible care, your car window tint may still last up to five years. That is a lot of time to be looking at a poorly done car window tint.
You should treat your car windows to the best tint possible, and that is what we offer you. There are professional car window tinting services in Ontario that offer comfortable prices, and even more, they get the job done amazingly well. 
Although many brands boast of window tint DIY kits, it is not always advisable to go along with these kits. And we will tell you why. The car window tinting companies are committed to giving excellent services to every client they get. They also have the experience and professionalism to offer you the best car tinting and detailing services. Keep reading to find out what makes a good window tinting company in Ontario.
Related article: Benefits of Car Window Tinting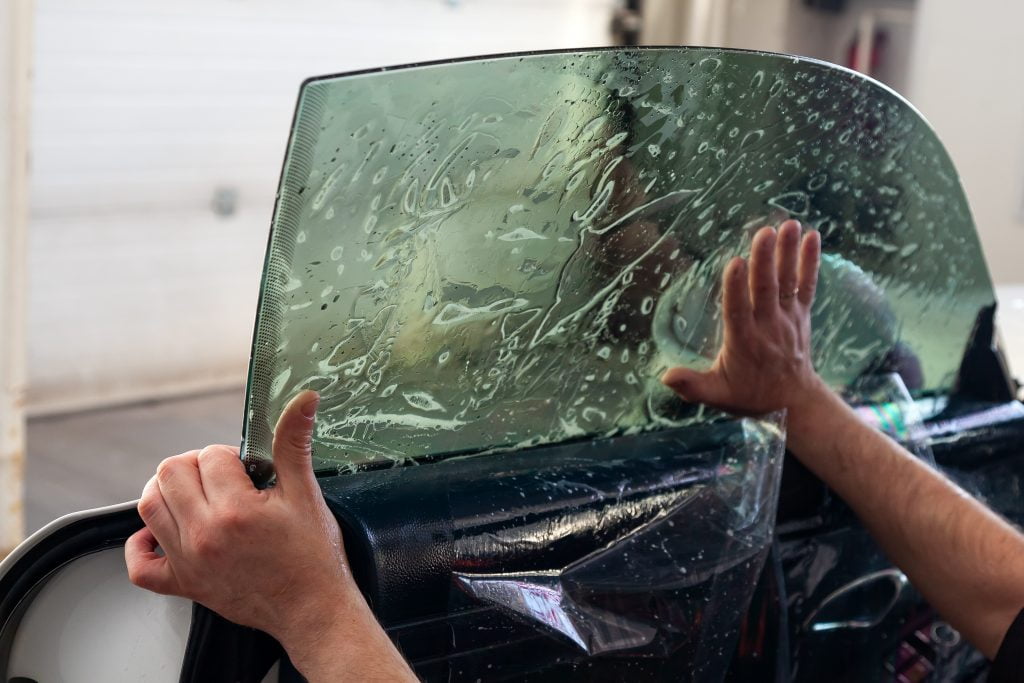 Why You Should Seek Out a Professional Car Window Tinting Company 
There are numerous reasons you should not try to tint your car windows yourself. Instead, take your car to an auto shop that offers professional car window tinting. Here are a few reasons you should go to a car window tinting company. 
Top-notch services
When you take your car to a professional car window tinting company, you avoid getting a sloppy car window tint. A professional car window tinting company has no doubt been tinting car windows for quite some time. This means that such a company has a wealth of experience and expertise to offer where your car window tint is concerned. An excellent car window tint should be an incentive for you.
Guarantee and Warranty
In the unlikely event that something goes wrong with your car window tint, you can be assured that it will be rectified if only you are in a professional car window tinting shop. You can demand a re-tint or a refund. However, if you mess up while doing it yourself, it will cost you more at the very least. Your car window may also suffer the consequences.
High-quality tints
DIY car window tints may be cheap, but they are not always of the best quality and may not offer the UV and glare protection you desire. However, with professional car tinting services in Ontario, you can still be assured you're getting the best.
Familiarity with car tinting laws
A professional car window tinting company that has been in the business for a while will be aware of the laws guiding car window tinting in Ontario. With their knowledge, they can advise you on your car tint so that you do not infringe on any traffic laws. You cannot get that off the back of a box.
Related article: How Much Does Window Tinting Cost in Toronto
What Makes a Good Window Tinting Company
In picking the right window tinting companies, there a few factors that you should look out for. They include.
Excellent customer service 
A reputable window tinting will be particular about your comfort and convenience. They will be able to answer all of your questions easily and tint your car based on your exact specifications. Excellent customer service is usually a pointer to a good window tinting company. 
Warranty
An excellent window tinting company offers a level of guarantee on their services. If the company is assured of its services, they will offer you a warranty on your car tinting job. 
Sometimes, the warranty offered by a company may not include installation damage. There may also be other clauses in the contract that may make the warranty void. Be sure to read every clause that is inserted into your warranty clause. 
Good quality tint film
A good window tinting company in Toronto has access to the best tint films. No matter the type of tinting you want to be done, a good window tinting company will be able to provide you with finalized samples that match your expectations. If these samples don't match your expectations, then it is best that you find another window tinting company. 
Impressive catalogue of previous work
A window-tinting company will always provide you with information about the quality of jobs that they do. However, determining the level of quality of the actual installation can be difficult. One way to do this is to inspect previous work or the work they are already doing for existing customers. This way, you can understand if their installation services are top-notch.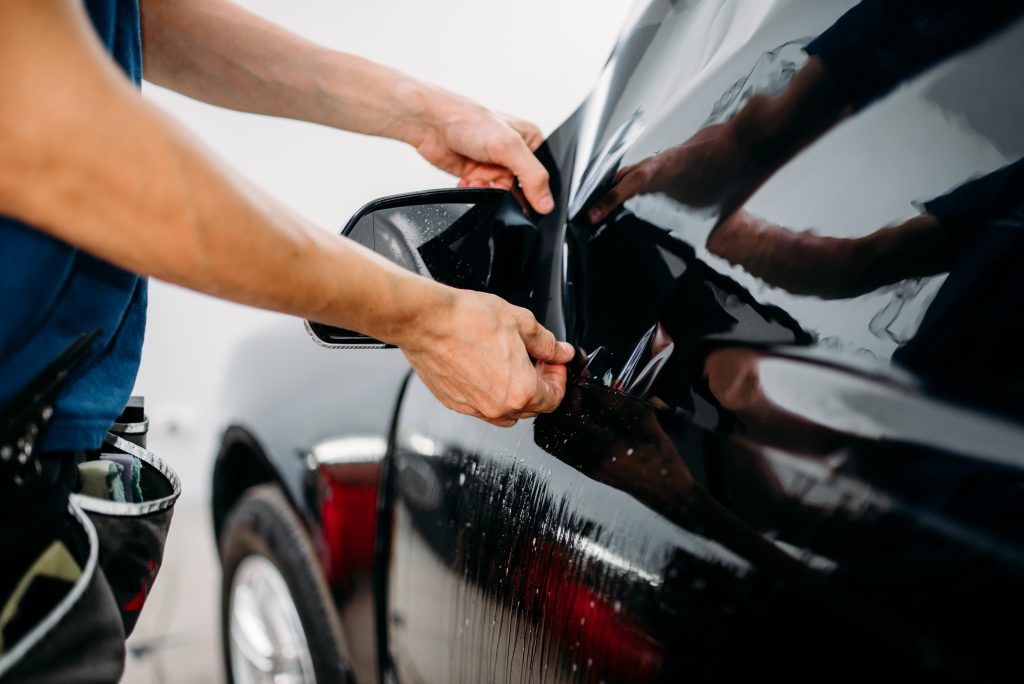 Conclusion
We hope that we have been able to provide answers to your question about picking efficient, satisfactory and professional car window tinting services in Ontario. The factors listed above should be present in any window tinting company that you choose to do business with. 
Here at Auto Boss Vaughan, we tick all of the boxes above and more. Auto Boss Vaughan is the leading car window tinting service in Ontario. We have the experience and the skills needed to give your car that smooth tint that you want. 
Auto Boss Vaughan is home to a team of car lovers. We take extra care and attention with your vehicle. Also, we are extra committed to making sure that your car looks good at the best prices. Whether it's car window tinting in Ontario, interior or exterior detailing, Auto Boss Vaughan should be your go-to.
Specialization, best materials and products, unique detailing and tinting processes, Auto Boss Vaughan has got it all. Don't forget, our customer service is exceptional.
If you have further questions about car window tinting companies in Ontario, feel free to contact us, and we'll answer them promptly!