After a car collision, most people usually have difficulty deciding whether to repair or replace the car. Sometimes, the question is if car collision repair is worth it. So, are you one of those stuck at this crossroad?
If your answer is yes, then you've come to the right place to find your answer. Generally, car collision damage can range from low to mid and high levels of damage.
Accessing the damage on your car after a collision is difficult especially during the early hours post-collision. Sometimes, you may not be too certain about what choice is best for you or what to do. Luckily, you don't have to rush it. You can still take your time to research the two options you have.
Before we proceed into numbers i.e. costs, it's essential to remember there's always a scope when it comes to car repairs. This means the math will only show you so much. Other factors, like what you owe on your car or repair frequency will also help you decide whether car collision repair is worth it.
Here, we'll explain to you everything you need to know about the cost of car collision repair. Also, we'll answer your question on whether car collision repair is worth it or not. Firstly, let's take a look at the price of car collision repair in Canada!
What is the Cost of Car Collision Repair?
The most basic quote for a car collision repair job can range anywhere from $400 to $1000. A basic job will not require extra measures. This pricing for car collision repair will only fix basic issues like scratches, fender dings, paint chips and door dents. However, if the damage is severe, the cost may rise to somewhere between $1000 to $2000 and beyond.
Notably, you'll pay a little more for larger vehicles or a little less for smaller vehicles. The price of car collision repair varies based on your car model and size. On average, more extensive car collision repair can cost about $800 and $5,000. Mostly, this will give you a fully reformed car with a high-quality job on the outer look of your car.
Common Car Collision Damage and the Repair Costs
Here is a breakdown of the cost for some of the common car collision repairs
Repairing a Dent on Your Car Bumper
Generally, the price for a dented car bumper can range between $50 to $600. However, this depends on the extent of damage and if you need a repair or a total replacement. The total price also depends on the depth of the dent.
Fixing a Cracked Windscreen
The cost of windscreen damage can range from $60 and above. In general, it's possible to repair damage as minimal as 40mm. However, anything beyond that will require a complete replacement. To do that, you may have to pay somewhere around $200 to $400 or more depending on your car model.
Fixing a Rear-End Damage
The cost of car collision repair for rear-end damage can rise to a couple of thousand dollars. However, avoid taking any chances when it's about rear-end damage. This is because there may be more issues that may be dangerous to your car's safety.
Suspension Damage
If your car's suspension requires replacement due to an accident or collision, it may cost you around $800 to $5,000. However, it depends on your car's make, model, age, and specific type of suspension needed.
Various signs show your suspension framework is bad. Quite possibly, the most common sign is the car not driving as smoothly as it used to before the collision.
Attempt a basic test for your suspension framework by parking your car. Then, put the entirety of your weight towards the front end. If it hops up and down wildly, then it means your suspension framework requires proper inspection.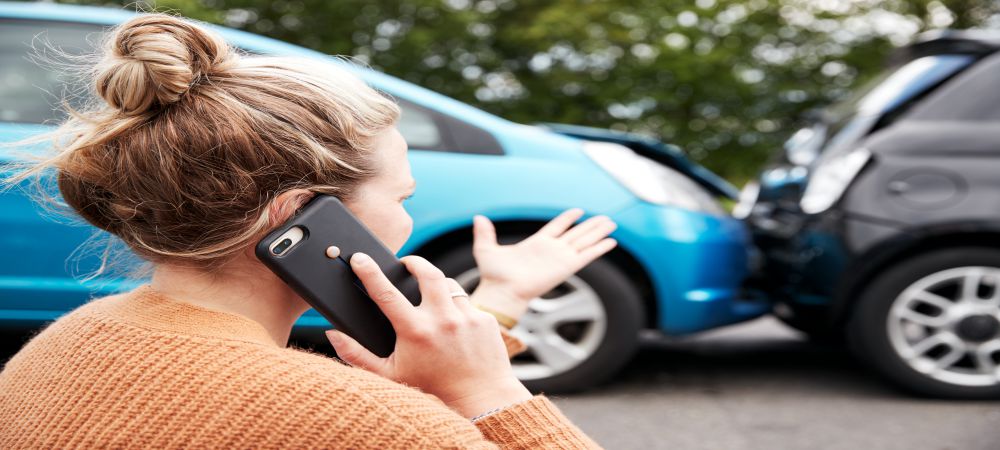 Paint Chips and Scratches
It's a common problem to face paint chip issues and scratches after a collision. However, the impact on your bill depends on how bad the collision is. Usually, these may cost around $400 or more. It depends on the size and depth of the scratches and chips, including the surface materials.
So, if your car's colour is rare or the car needs unique paints and luxury finishes, you should be ready to pay more. Repairing scratches isn't a costly or difficult task and can run for around $150 or less. However, paint chips, usually caused by stones or other materials can cost around $400. Notably, this depends on the level of finishing required.
Related Article: Cost of Paint Protection Film In Vaughan: The Important Details
What are the Factors Affecting the Cost of Car Collision Repair?
Trucks and autos are comprised of many various parts. When various parts of your car require fixing, the total cost and labour rates for car collision repair can easily add up to a higher amount. Most times, these expenses are not always expected and may shorten your finances if not well thought out.
Another factor that determines your expenses is how advanced our vehicles are getting. Considering that cars are more intricate than they used to be, parts are turning out to be increasingly specific.
This means the replacement cost may require extraordinary craftsmanship and winds up being genuinely high. Other factors include:
Your car's make, and model,
Level of damage, i.e. scratches, paint chips, dents
Deep paint scratches
Vehicle alloy wheel repair
Time cost
Is Car Collision Repair Worth It?
Generally, the initial phase in choosing whether or not a repair is the most ideal choice is to assess the obvious damage. Are the wheels bent strangely? Are the airbags out? Does the vehicle appear as though it's been crushed by a furious Hulk? If so, fixing the car may not be the best monetary choice.
When wondering whether to fix or replace your car, you may want to consider the value of your car. You need to ensure the cost of car collision repair doesn't surpass the vehicle's worth. For instance, if your car sustains less severe damage like a bent bumper, paint chip or scratches, then repair is a good option.
All in all, is car collision repair worth it? Well, if the collision repair price surpasses your car's worth, then, it's not worth it. However, if the car holds sentimental value, then you can go with car collision repair.
For instance, say a car like yours is retailing for $15000 at a dealership. However, the wholesale price of your currently damaged car is about $7000. If the collision repairs for your car are worth around $12000 then repairing it isn't worth it. Because in the end, you will spend significantly more than the car's value.
Now, consider a similar situation, when the repair estimate is around $3000 and your damaged car's worth is around $10000. In such cases, car collision repair is worth it. In the end, you'll be saving more money in repair than in replacement.
Related Article: Cost of Car Collision Repair in Toronto
Conclusion
If you're with us till this stage, congratulations to you! By now, you should have the answer to your question; is car collision repair worth it? We have been able to cover as many points as possible without overloading you with information.
In general, deciding to repair or replace your car after a collision is a big priority. However, you can take your time to analyze the damages and your car's current market worth. If the damage is minimal, repairing your car is an opportunity to try a new look.
In fact, you can even rejuvenate its original look, especially if it requires painting a specific spot again. However, a car collision repair job isn't a job for amateurs. It requires special equipment and skills rather than experimenting with your DIY skills. That is why many believe it is a job best left to a professional.
For roughly $500 to about $3,000, you can get your car back to normal without any issues. Luckily, you don't have to worry about finding a car repair professional for the job. You can visit our auto shop in Vaughan for first-class car collision repair services. Contact AutoBoss Vaughan today!