Car detailing goes beyond ordinary vacuuming and washing. In order to achieve the desired look, every detail must be considered. For example, when detailing the interior, begin with the interior so you don't harm your exterior.
Interior Detailing
Get rid of the floor mats. Take the time to thoroughly clean the floor mats, the trunk, the upholstery, the rear parcel shelf, and the dashboard. Vacuum the carpet underneath again by sliding the seats forward. Begin at the top and work your way down.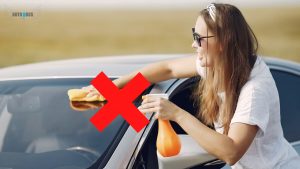 With the help of a foam cleanser and a damp cloth, clean car carpets, and interior stains. When it's dry, blot it with a towel. Try again if the stain won't come out. To finish, dampen a sponge and wipe the area.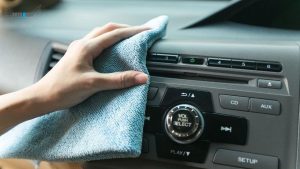 Fix carpet holes, burns, or small permanent staining using a razor blade or scissors. A piece taken from under the seat, for example, can be used to replace it. Glue it down with water-resistant adhesive.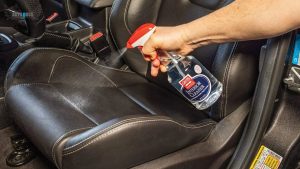 Wash rubber rugs and dry them. Put on an anti-slip dressing when doing critical parts like brakes so the driver's feet don't slip.
Dust can be removed from the interior doors and dash buttons using aerosols and detailing brushes.
Make sure the interior surfaces are clean by wiping them with a mild all-purpose cleaner. To finish it off, use Armor All interior dressing.
With detailing brushes, you can clean grills and air vents. The detailing brushes you use should be made of a super absorbent material, such as a microfiber cloth. This will pick up dust and dirt more effectively. If your vent grilles don't look brand new, mist them lightly with spray-on vinyl dressing.
Shampoo and disinfect the car seats. Cleaning the seats is essential. Depending on the seats in your car, different methods are needed. Cleaning the seats or surrounding area may require you to vacuum again after cleaning, as dirt can become loose during this process.
Your leather seats may need to be conditioned if necessary. It would help if you conditioned leather seats after cleaning them with a product. Keeping the leather moist and hydrated prevents it from drying out or cracking.
Wipe clean windows and mirrors with glass cleaner. For stronger buildup removal, use 4-ounce steel wool. A plastic cleaner should be used if the gauge cover is plastic.
Exterior Detailing
Wheel brushes and wheel cleaners should be used to clean the wheel rims. You should focus on your wheel rims first because this is where most dirt, grime, and grease tend to collect. It is best to let the cleaning product sit for a while. Brush wheel rims 30 seconds to 1 minute after allowing the product to penetrate.
Wash the tires with white-wall tire cleaner. Put on tire dressing. For a smooth finish, let the dressing soak in. If you prefer a matte finish, wipe it with a cotton cloth on and off.
Cover electronic components under the hood with plastic. Use a pressure washer to clean everything after applying a degreaser.
Ensure the non-metal areas under the hood are protected with vinyl or rubber. Adding a protective layer will create a glossy look. Wipe it off for a matte finish.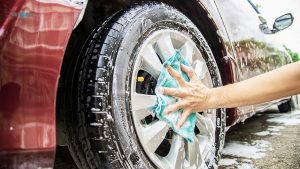 When it comes to tinted windows, be careful. As factory tinting is built into the glass, you needn't worry about it. Nevertheless, after-market tintings are more degradable and may react with ammonia or vinegar cleaners. Before tinting windows, check with your cleaner.
Do not use dish detergent to wash your car's exterior. Use car wash soap. Place the car in a shady location and wait until the surface is cool. Use a deep-pile terrycloth or microfiber towel to prevent contaminants from grinding into the car's surface.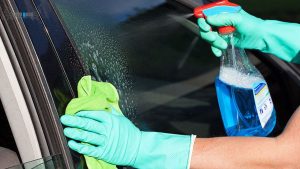 Use glass cleaner to clean the windows outside. The newly detailed glass should be shiny and reflective, not dull and grimy.
Clean the wheel wells using an all-purpose cleaner and high-pressure water spray. Dress the wells in vinyl for a dazzling finish.
Liquid clay bars are an effective way to remove bonded contaminants. The liquid clay bar is fast and almost as effective as a traditional clay bar at removing sap.
The polish or wax should be applied by hand. When using both, apply and remove the polish first. It is advisable to leave rotary buffers to professionals.
Conclusion:
Car detailing is an essential practice for car owners, as it not only rejuvenates the appearance of your vehicle but also prolongs its longevity and enhances its resale value. While several car detailing service providers are in the market, choosing one that provides customized services that meet your specific needs is crucial. Most importantly, they must customize their services per your budget and needs.
However, with our Auto Boss Vaughan service, you need not worry about anything. We are car lovers who come with immense experience in car detailing. To ensure that your vehicle looks and feels immaculate, we utilize premium quality products and materials for all our services, whether a routine wash or complete detailing. To book our services, call us at (647) 554-2677.
FAQs:
Can detailing remove scratches?
Car detailing hides minor scratches through polishing, waxing, and sealing. However, if you want to repair deeper scratches, you need professionals like Auto Boss Vaughan.
How much does detailing cost?
Depending on your chosen services, a car detail can cost between $50 and $300. Find a detailer like Auto Boss Vaughan who fits your budget and discuss your required service.
Are there any disadvantages to car detailing?
Car detailing is more expensive than an automatic car wash. Considering the effort that goes into an automatic car wash versus detailing a vehicle, it is evident that the latter takes much longer. But don't fret; Auto Boss Vaughan details cars quickly and affordably.
How to eradicate foul odors?
Use an antibacterial air freshener. Clean the cabin air filter by pulling it out and hitting it with an air gun. Make sure you spray it with an antibacterial spray as well.
Why should I detail my car?
In contrast to a car wash, auto detailing involves long-lasting protection. Consequently, your car's appearance, smell, and lifespan are enhanced.