At one point or the other, every car owner in Vaughan needs to carry out car detailing on their vehicles. The reason is simple, detailing your vehicle brings out the best in it, no matter how long you have been using it. It's not just about making your car clean again. By detailing the vehicle, you take it to a new level of shiny and glossy — a  stage where it looks new again. 
Detailing your car doesn't only keep it clean. With a proper car detailing service in Vaughan, you can protect your car's paint and other parts from the harmful effect of UV rays. Also, you can boost the longevity and lustre of your car's paint. For the inside of your vehicles, it means that you will boost the durability of your seats and more.
Car detailing in Vaughan can be a new territory for beginners. If you are attempting DIY car detailing, it can be especially more complicated. In this article, we have provided a guide that can help beginners. Also, we will show you why a professional car detailing service in Vaughan is your best option. 
How To Go About Car Detailing
There are basic steps that you should expect when working with a detailing service in Vaughan. They include:
Exterior cleaning
When it comes to detailing, proper extensive cleaning is the first step. With this, you will get rid of every dirt, debris or road grime that may be on your vehicle. To do this, you should use a microfiber towel, soap made for cars and a wash mitt. Just make sure that every product you use is one that will protect your vehicle from scratch.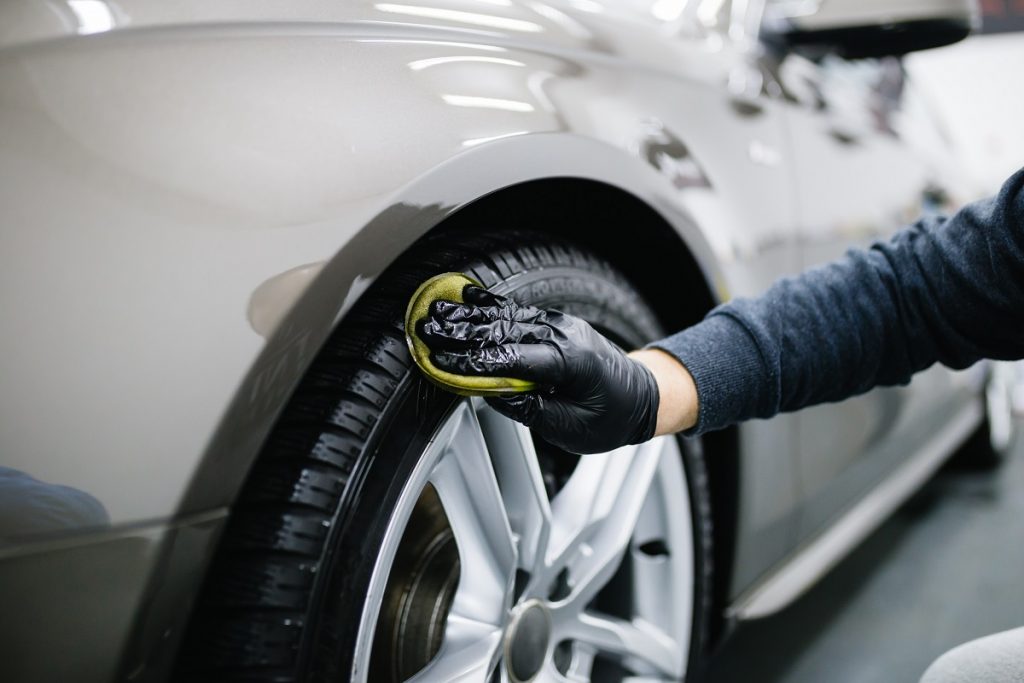 Protection of the exterior
Washing is essential, but the protection of the surface of your car is more important. Steps such as car waxing are an important part of detailing that will protect your vehicle.
Cleaning the interior 
While detailing the exterior of the vehicle is important, you shouldn't neglect the interior. Working with an expert car detailing service guarantees that every nook and cranny of your car will be cleaned. Car detailing services in Vaughan have high-powered tech that offers excellent cleaning results.
Detailing the interior
The paint on your cars is not the only part of your vehicle that needs detailing, waxing, and protection. It is important to protect the leather on your seats, the metal/plastic on your dashboard, the insides of your windows and more. The right commercial window tinting service will get this done for you.
Related article: Car Detailing Job: How Often Do I need it?
Car Detailing For Beginners: What You Need To Know
DIY car detailing is not the best option for your vehicle. There are certain steps that have to be followed for excellent results. As a beginner, these steps may be unknown to you. That's not all. In addition, there is a distant possibility that you can damage the surface of your vehicle. If you are still interested in DIY car detailing, make sure you read through these helpful hints.
Get the right cleaning products
The right car detailing products are the number one way to ensure that the results of detailing your vehicle are excellent. Be sure to buy cleaning products that won't scratch your vehicle. Also, buy products that are mild while still offering beautiful results.
Make sure you are not detailing in direct sunlight
A high percentage of the products used for detailing doesn't work well in the presence of the sun. Also, when there is heat, soap, water, and most cleaning products tend to dry faster. 
If the products you are using on your vehicle are drying faster than normal, you won't get the beautiful results that you want. The bottom line, do your cleaning under a shade.
Start from the top
This is the best way to detail your vehicle. Start from the top of the car. Doing this guarantees that you won't be getting cleaning products on the parts of the car you already cleaned. Basically, it increases your efficiency and guarantees that you won't have to do double work.
Make use of lubricants
Scratches caused by friction are one of the top causes of dull-looking vehicle paint. In time, the number of scratches on your vehicle paint can make your car older than it really is. To avoid these, use lubricating agents where possible while working on your car.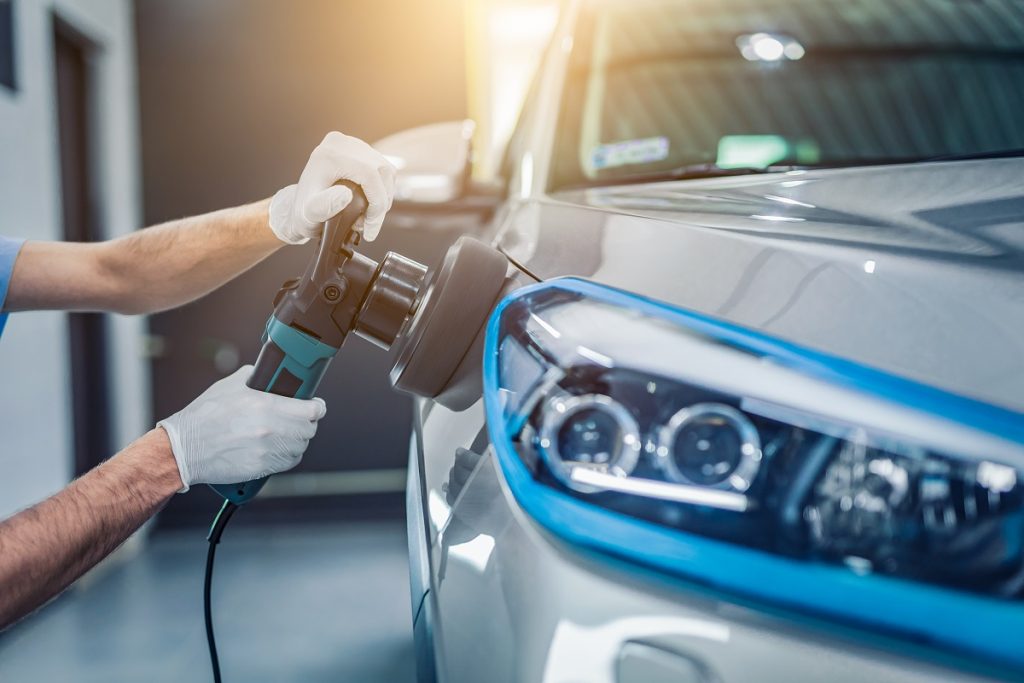 Summary 
Before you start detailing your car, you need to get the right type of materials. Also, you need to ensure that other influencing factors; like sunlight are in the right condition. Also, make use of lubricants and a microfiber cloth to ensure optimum results.
DIY car detailing can be complicated. At the very least, there is the possibility that you may cause more harm than good to your vehicle. Thankfully, there are experts that can get the job done excellently. Do you need a commercial window tinting service In Vaughan? Perhaps you have other car detailing requests. Contact us today!
Related article: How much does auto detailing cost in Toronto?