In the modern world, people want to promote themselves or their business. They want a unique touch to their vehicles, and Vinyl wraps have become popular among automotive enthusiasts. Customizing your business vehicle's appearance with the brand logo is one of the famous marketing policies nowadays. However, individuals also like to promote their personalities. 
Vinyl wraps are a versatile and stylish solution whether you want to change the color of your car, add a unique design, or protect your paint. But not all vinyl wrap brands are equal. Different vinyl wrap makers offer different qualities and warranties for the vinyl wraps. This article will explore the top 5 vinyl wrap brands you need to know for your next automotive project.
3M
3M is a global leader in adhesive technology. They are pioneers in this technology. The brand also has a strong presence in the automotive industry. Their high-quality vinyl wraps are known for their durability and longevity. But they are more expensive than other vinyl wrapping brands. Here's what makes 3M a top choice for vinyl wraps:
a. Advanced Adhesive Technology 
3M's Controltac and Comply adhesive technologies make their wraps easy to apply. You can reposition during installation. It reduces the chances of air bubbles or wrinkles, ensuring a smooth finish.
b. Wide Range of Colors and Finishes 
3M offers an extensive palette of colors and finishes. Its design includes gloss, matte, satin, and metallic options. It allows for creative customization, whether for a classic look or something unique.
c. UV Protection
 3M's vinyl wraps use nanotechnology to protect against fading and damage from UV rays. It ensures your vehicle maintains its vibrant appearance over time.
d. Longevity 
3M vinyl wraps are known for their durability. Some options offer up to a 10-year lifespan when cared for.
Avery Dennison
Avery Dennison is another respected name in the vinyl wrap industry. It is known for its innovation and product quality. They offer a wide range of vinyl wrap options suitable for various applications. Their wraps are unique and come in many features, including. 
a. Supreme Wrapping Film 
Avery Dennison's Supreme Wrapping Film is a premium line of vinyl wraps. It can deliver outstanding performance. It features Easy Apply technology, making installation smoother and more efficient.
b. Color and Finish Variety
Like 3M, Avery Dennison provides an extensive selection of colors and finishes. It ensures that you can find the perfect wrap to match your vision.
c. Conformability 
Avery Dennison wraps can conform to complex curves and contours. It allows for precise and seamless application.
d. Long-Lasting
Avery Dennison vinyl wraps maintain their appearance over time, even in harsh weather conditions.
Hexis
Hexis is a European manufacturer that has gained recognition for its high-quality vinyl wraps. While less known than 3M or Avery Dennison. Professional installers favor Hexis products for several reasons:
a. Excellent Conformability
Hexis vinyl wraps can conform to intricate shapes and surfaces, which is essential for a flawless finish.
b. Range of Specialty Films
Hexis offers a variety of specialty films, including carbon fiber, brushed metal, and chrome finishes. It has unique and eye-catching designs.
c. Environmental Commitment
Hexis is committed to sustainability and produces some vinyl wrap options.
d. Durability
Hexis vinyl wraps are designed to withstand the rigors of daily driving and exposure to the elements.
Oracal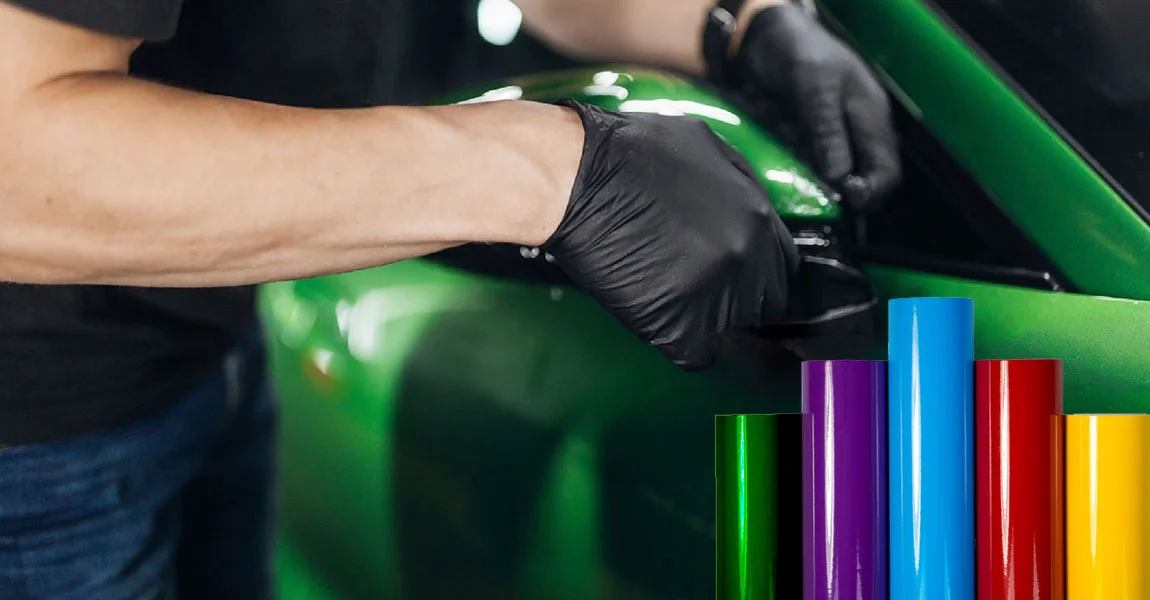 Oracal is a brand under the ORAFOL Group and is well-regarded for its vinyl wrap films. They are more associated with sign and graphic applications. Their materials are also used in the automotive industry.
a. Wide Selection
Oracal offers various vinyl wrap films with various colors, textures, and finishes. It gives you plenty of choices for your vehicle customization project.
b. Budget-Friendly Options
Oracal provides options with decent quality and durability at low costs. It makes them suitable for cost-effective solutions.
c. Versatility
Oracal vinyl wraps are versatile. You can apply them to various surfaces beyond vehicles. Versatility makes them ideal for creative projects.
Arlon
Arlon is a California-based manufacturer known for its premium cast vinyl films. Their products are favored by professional installers and enthusiasts alike:
a. Cast Vinyl 
Arlon specializes in cast vinyl, known for its superior Conformability and durability. Cast vinyl is ideal for complex curves and long-term applications.
b. Color and Texture Options
Arlon offers a wide range of colors and textures. It includes matte, gloss, satin finishes, brushed metal and carbon fiber patterns.
c. UV Protection
Arlon's cast vinyl films are formulated to resist UV damage. It ensures that your wrap remains vibrant and fade-resistant.
d. longevity
Arlon vinyl wraps are engineered for long-term performance and withstand daily driving challenges.
Choosing the Right Vinyl Wrap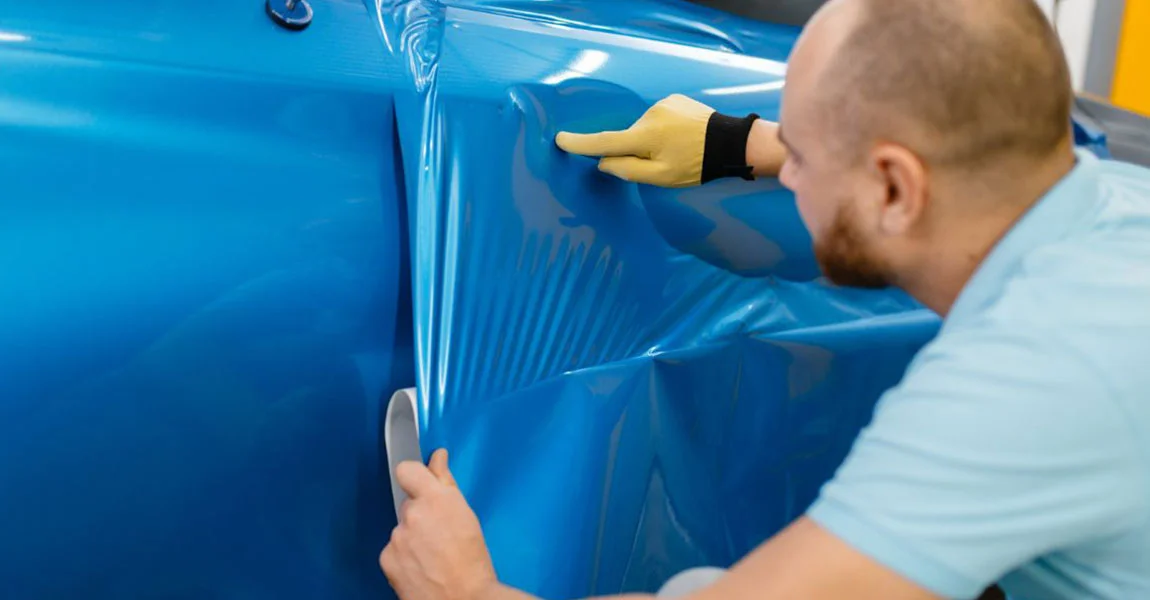 Selecting the right vinyl wrap brand or product depends on your needs, budget, and design preferences. Consider factors like color, finish, durability, and ease of installation.
Leave vinyl wrapping to professionals 
Besides choosing the right vinyl wrap for your vehicle, it is important to get it installed perfectly. If you are new to vinyl wrapping, avoid DIY ideas because these ideas can lead to damaging your wrap or even your car window. We recommend professional installation to achieve the best results. It is important, especially if you're new to vinyl wrapping. Auto Boss Vaughan offers professional installation of any vinyl. We have a specialized team of installers who will transform your vehicle or building. They will also guide you about the best options for your needs.
Conclusion
In conclusion, vinyl wrapping is a fantastic way to customize and protect your vehicle's appearance. Choosing the right brand can impact the outcome of your project. You can opt for established names like 3M and Avery Dennison or explore options from Hexis, Oracal, or Arlon. You will find a vinyl wrap that suits your style and needs. So, get ready to transform your vehicle into a head-turning masterpiece with the help of these top vinyl wrap brands.