Do you want to modify the look of your car? Sometimes it becomes necessary to give your car a fresh look and make it stand out. Vinyl wrapping or painting are two solutions that are already available to you. 
Vehicle wraps are known to have an edge over painting since they provide excellent performance, more durability, and more design possibilities. Although repainting is always an option, the advantages of vehicle wraps make them an excellent choice for vehicle owners and transport providers, whether they're on a shoestring budget or want to develop a custom design.
Today we will also guide you about which option is better and why is vinyl wrap better than painting your car. 
Variety Of Design Options
It's no secret that painting has a restricted number of design possibilities and just a few colors from which to choose. When it comes to vinyl wrapping, however, you have a lot of options, including holographic designs, specialty graphics, lettering, logos, and more. Everyone appreciates adaptability, and you'll like vinyl wrapping, even more, when you can use it to promote your brand. The best part is that vinyl wrapping is a faster, more efficient, and long-lasting process that will serve as a long-term investment for you.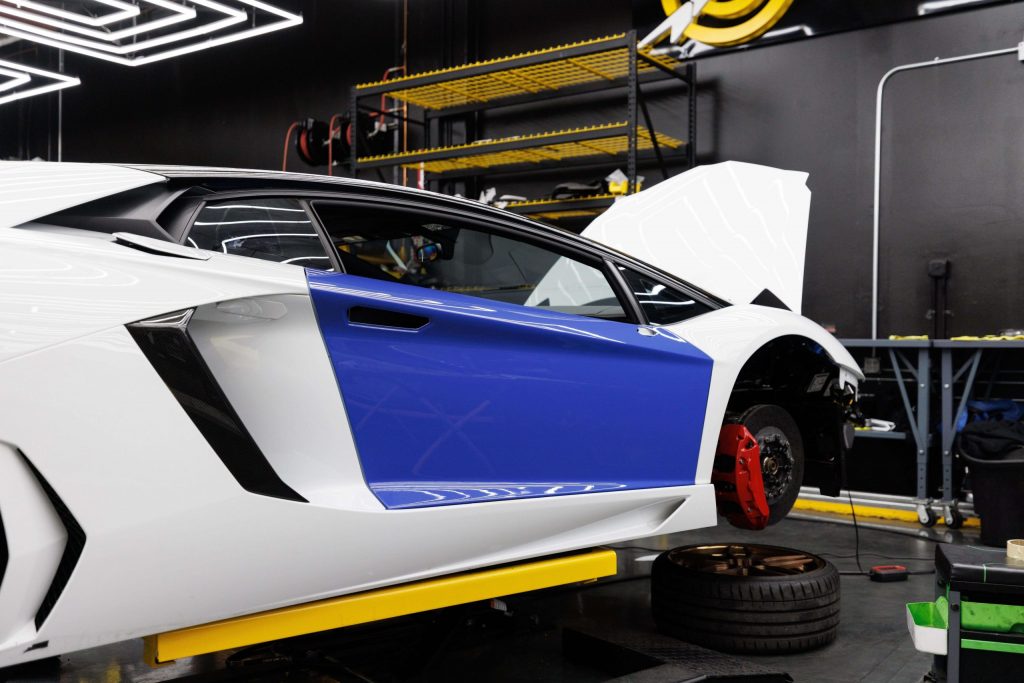 Simple Maintenance
You will have to devote a significant amount of time and effort to keep the appearance of the painted automobile regularly. With vinyl wrapping, however, weekly hand washing is sufficient. When automobile owners fail to maintain their vehicles clean, paint deterioration becomes a serious issue. In essence, the paint has pores that absorb pollutants, dust particles, and dangerous components in the air. Regular maintenance is essential to prevent the buildup of tiny particles, which takes a lot of time and effort.
When you choose vinyl wrapping, which only requires hand washing once a week, you may avoid all of these cleaning and maintenance challenges.
More Texture Options
When opposed to painting, car wraps come in a variety of textures so you may get a unique experience when you run your hands over your vehicle. It also enhances the car's visual appeal. Aside from changing the way a car feels, textured vinyl coverings may drastically alter the vehicle's overall style, dress, and appeal. Because various textures respond differently to light, they may drastically alter the appearance of your car, adding depth and beauty while also bringing attention to a company's images. Satin, gloss, and matte car wraps are all popular choices.
Still, Confused between vehicle wrap or paint?
Strong reasons to go for vehicle vinyl wrap!!
As there are hundreds of reasons to avoid painting and go for vehicle wraps, we are going to summarise some of the major reasons. We have already discussed some of the most important reasons to go for vinyl wrapping. Here are some more. 
Vinyl wrapping is less time-consuming and you can easily replace it whenever you want without negatively affecting your whole car's external surface.

 

You do not have to face ongoing maintenance problems with vinyl wrapping.

 

Vinyl wraps are more customizable and eye-catching and attract people greatly, enhancing the resale value of a vehicle.

 
It's Time To Get Your Wrap On!
If you want to see what are the possibilities with vinyl wrapping and what kind of customizable options are available, you should reach out to Vaughan-based vinyl wrapping professionals at AutoBoss Vaughan. Matte, metallic, high gloss, brushed metal, chrome, and chameleon are just a few of the vinyl colours and finishes available.
Do not wait and grab this golden opportunity today! 
Get a FREE quote or call at 647-554-2677