Are you looking for car detailing services in Vaughan? Are you worried because you don't know what to expect during car interior detailing? Well, there's nothing to worry about. We at AutoBoss have taken our time to put together everything you need to know about car detailing. 
Generally, regular car detailing is one of the best ways to maintain your vehicle. The essential treatment is to clean every square inch of your car, both interior and the exterior.
Ultimately, maintaining your car and keeping it in good shape requires a lot of work. From the day-to-day checks to oil changes, brake tests, and regular spark plug replacement. All of these may dissuade you from thinking about auto detailing. You may even wonder why detailing your vehicle is crucial or if it's worth the hype and price.
In general, most individuals think auto detailing is a way of making your vehicle look more attractive or adding extra glow. However, there are several automobile detailing benefits you shouldn't ignore. A complete detailing experience will come with some personal benefits that will enhance your car's lifespan.
Every car owner is aware that simply waxing and washing your car will help sustain the gloss of the car's paint. Also, it's a known fact that vacuuming helps a lot when it comes to keeping interiors clean and attractive after detailing. However, there are more processes that go into car interior detailing.
This article will discuss what to expect during car interior detailing, how car detailing works, and more.
What is Car Detailing?
Car detailing is a prevalent term nowadays. However, it can mean different things to every individual. In general, car detailing means to protect, polish, and clean all vehicle parts thoroughly. Typically every inch of the interior to exterior, top to bottom is covered using professional products and tools rarely used by your regular car cleaner.
However, car interior detailing doesn't consist of body repairs and paintwork. Although, restorative and light cosmetic work happens sometimes.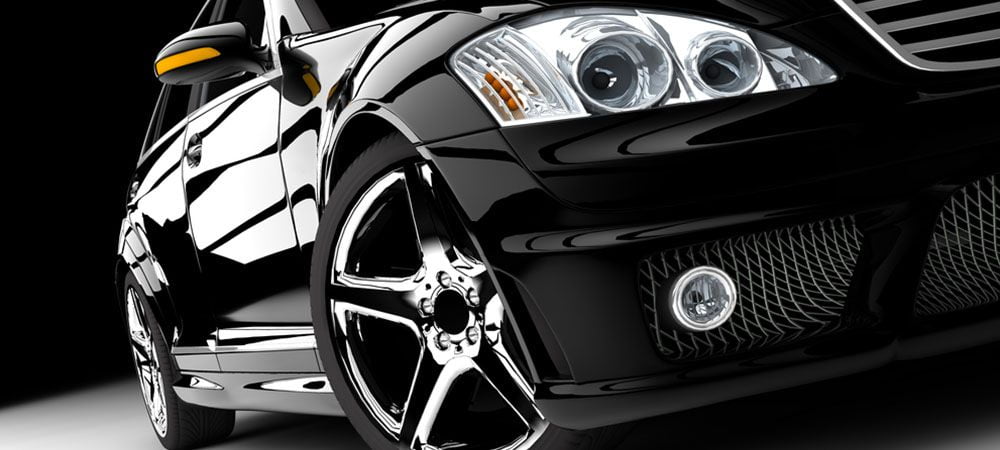 How does Car Detailing work?
Auto detailing aims at restoring and enhancing your car's paintwork by erasing swirl marks and scratches. Before anything at all, ensure to get your facts right to avoid giving your car to an unprofessional auto detailer. 
It's better to understand the process involved in car detailing and what to expect during the process. Once you have all your facts intact, you can easily make an informed decision on which provider to choose.
Over time, it's possible that your vehicle may lose its gloss and sheen. However, you can bring it back to life with a sparkling interior and exterior by detailing it. An old vehicle obviously needs painting or thorough detailing. Although it is not mandatory, however, its benefit cannot be over-emphasized. 
The first step of the outside detailing procedure is to soak the entirety of the car with foam. This will aid the softening and removal process of any dirt on the surface of the vehicle before rinsing off with water.
Most detailers make use of a soft detailing brush to fluster areas such as the trim details, grills, badges, and the rubbers around the windows. The detailer then cleanses all areas that were flustered including the foam, grime, and dirt.
Benefits of Car Detailing
If you're in Vaughan, you can book an appointment with an auto detailing professional and drop your car off. This way, you can give your car a decent wash and onsite detailing while attending to other pressing issues. 
This is even more superb when your schedules are tight, and you don't have the time to drive down to your auto cleaner shop. Here are a few benefits of detailing your car:
It saves enough time. Detailing experts can visit your home or workplace at a convenient time. 

It helps save money. Generally, auto detailing experts usually have to compete with one another on quality and price. This means you can easily try out a few in your neighbourhood and be sure of a provider with the best service.
Related article: Cost of Full Interior Detailing in Vaughan
What is the Cost of Car Detailing?
The most standard quote for a detailing job can range between $50 to $150. Also, detailing cost depends on several factors, such as the detail type, business professionalism, and reputation. The higher the service quality, the higher the price.
Generally, various car detailing services are provided at different prices. A standard detailing package covers trim cleaning, wash, wax, vacuuming, tire cleaning, and window wash. For such, the average cost for a middle-size car is $60 to $80. For an SUV or a van, the average price is around $80 to $150.
However, if you want a more upgraded, detailed package with full attention, the price is often more than $180. For your top car interior detailing services in Vaughan, our auto detail shop is available at an affordable price.
What to Expect During Car Interior Detailing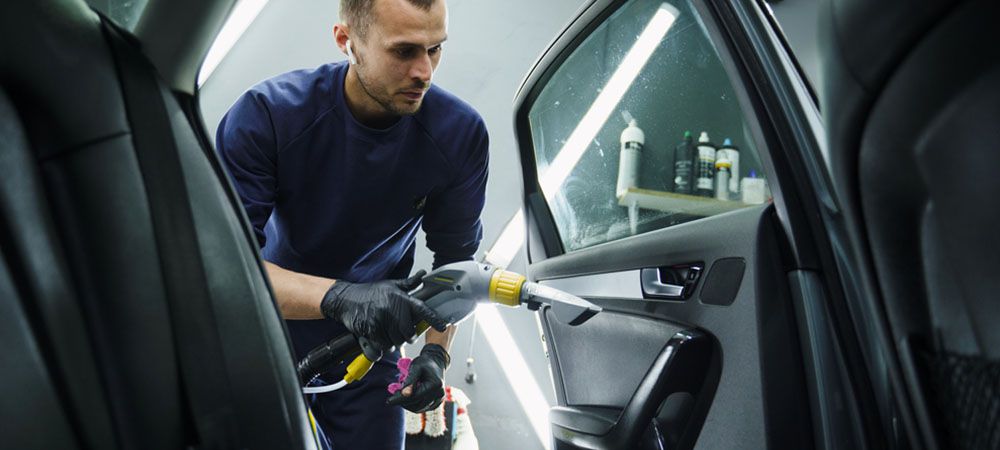 In general, there are several procedures for car interior detailing. However, knowing when to detail your vehicle and what to expect during car interior detailing will help you better understand the process. 
Here are a few things to expect during car interior detailing;
The Basics of Detailing
When it's about finding a reliable car detailing service, you probably have numerous options. However, the most cost-effective options often appear to be local car washes. Meanwhile, dedicated car detailing companies offer several choices at a higher price.
Usually, detailing is incorporated into packages, with each having a different cost. Most businesses have different package levels. However, the standard detailing you can get includes window cleaning, exterior wax and wash, surface polishing, and interior vacuuming.
Is it Possible to Reduce the Cost of Car Detailing?
In general, cleaning your home and its upholstery won't reduce detailing prices. Especially when you're paying for an auto-detail package. However, if your car is too dirty with plenty of pet hair on its upholstery or seats, you may have to pay more. Usually, most companies charge up to an extra $50 to $60.
The Usual Interior Job
Most car detail services start detailing from the inside. First steps of interior detailing include cleaning, removing the garbage, vacuuming the mats, seats, and other upholstery. Generally, it's better to remove the mats before cleaning and then to dry. This will make it easy to remove debris under these mats.
The Usual Exterior Job
Additionally, if your car exterior painting is fading, you may want to enhance it. You can request a paint touch up, cleaning, brushing, and shining of the tire. On getting your car back, you're sure to be getting a spotless vehicle both on the inside and outside.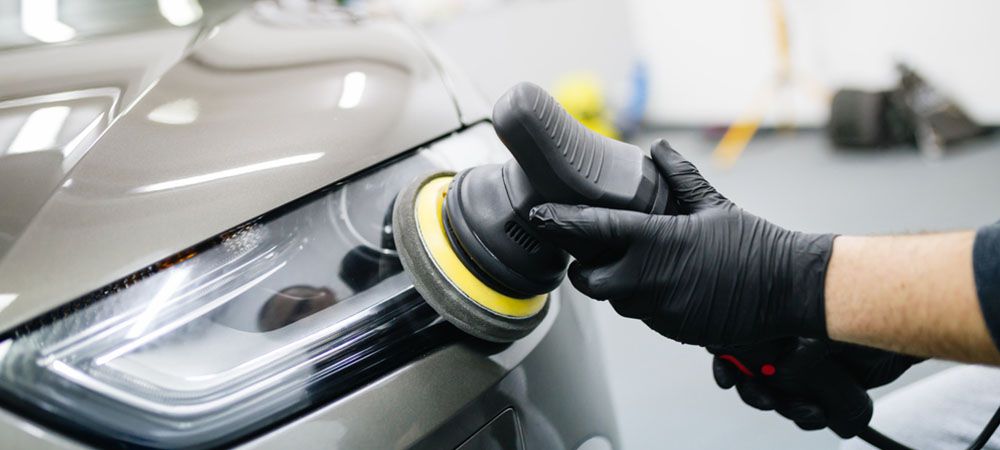 Always Check Reviews
Before driving your car or truck down to the nearest auto detail service, check their reviews. You can check reviews on different sites online to see what people have to say about their service. 
Generally, detailing shops usually run specials online and in local newspapers. However, not everything you see is what it seems. Make sure to find out from others, and be sure of what customers say about the business.
Ask About Lost Items or Damage
Before you commit your car detailing to a detail shop, ensure to know the company's policy on accidental damages or theft. This will help you make an informed decision in case the employee damages your car accidentally during detailing. 
Generally, most reputable auto detailers have insurance that covers such. Also, you may take your car's pictures before handing over. This will serve as evidence in case something gets lost or goes wrong.
Conclusion
Above, we've discussed some of what to expect during car interior detailing anytime, anywhere.  Be sure to maintain your vehicle by getting car detailing regularly. This will not only enhance the physical appearance of your vehicle but also boost its lifespan. 
Similarly, auto detailing can only bring out your car's true beauty when done by a professional. Don't just take your vehicle down the street to your regular car cleaner, hire a professional auto detailing service provider today. 
At AutoBoss Vaughan, we offer one of the best car interior detailing services in Vaughan and its environs. We focus on giving a new look to your car at an affordable price and a touch of class. Are you ready to detail your car today? Contact us today for your top-notch car interior detailing services in Vaughan.