There's the feeling of satisfaction that comes with seeing your car sparkly and shiny. However, your vehicle can't look flawless forever. At a point, it'll likely have fine scratches, sun, water spots and paint peeling.
Many people use sealants and wax to fill in these dents providing a temporary fix to the defects — until they wash away. Unfortunately, these stopgaps don't offer an extended timeline for results, unlike car paint correction. Under the finest conditions, it can last forever.
If you care about the longevity and appearance of your vehicle, car paint correction is worth it. Despite the cost, it offers you the best protection for your car.
When it comes to car paint correction, most people worry about how long it will last. In truth, some car paint corrections may last for six months, others a year or more.
It all depends on how you maintain your car. Below is all you need to know about how long car paint correction lasts under various circumstances.
What Is Car Paint Correction?
Car paint correction is the process of removing the imperfections in a car's finish or top clear coat. It's a way of restoring your vehicle's finish to a new-like state.
Paint correction doesn't remove the car's original manufacturer paint colour. Instead, it gives it a mirror shine while restoring the old paint.
Vehicle imperfections can make your car's paint start to look old and ugly. These imperfections include:
Water spots
Swirl marks
Fine scratches
Oxidation
Sun damage
Poor washing techniques.
The only effective way to remove imperfections and get lasting results is through car paint correction.
Often, body repair shops use several diminishing abrasives, polishing pads, cutting compounds and specialty polishes to achieve full car paint correction. Keep in mind that paint correction methods vary depending on the hardness, thickness and degree of the vehicle's imperfections.
Every car requires a distinct process based on panel shapes and curves. Do not confuse paintwork with correcting your vehicle with products designed to fill in scratches and blemishes. Unlike product fillers that'll wash away quickly, paint correction leaves pure reflections and crystal clarity with a clear coat.
Related Article: More Info on Car Paint Correction
How Long Does Car Paint Correction Last?
You'll come across several car paint correction warranties varying from 6 months to one or more years and even lifetime packages. Unfortunately, how long car paint correction lasts is not a function of the warranty.
The depth of wear and tear the vehicle sees determines how long the paint correction results will last. If your car is mainly for display, an excellent car paint correction job can last years. But if you ride your car every day in semi-mild or terrible conditions, then expect the results to disappear in six months or less.
Here are some factors that'll determine the outcome of your paintwork.
Maintenance approach
If you're not enthusiastic about grooming and maintaining your car, the paint correction results will not last. It'll be a waste of your time and money if you often have to correct your car's paint.
Ensure you follow safe washing techniques to avoid scratches and dents. Your car paint correction service will also recommend tips on how to maintain your paint. Make sure to follow these recommendations.
Not all detailers offer a warranty or guarantee the work they do. Therefore, choose car detailing service that offer price packages depending on how much time and effort it takes to do the job.
Workmanship
As long as you treat your car properly, the results can last for up to five years. A shoddy car paint correction job will not only last for a short period, but it'll also cost you more money to re-do it.
Whenever you notice dents on your vehicle, touch it up immediately. By doing that, it's unlikely you'll have to do heavy paintwork correction again.
After the first correction, you can maintain your car's shine by applying a light polish every year before it gets worse. The yearly maintenance helps you keep your vehicle in excellent condition while retaining a clear coat to avoid deep scratches and heavy cutting.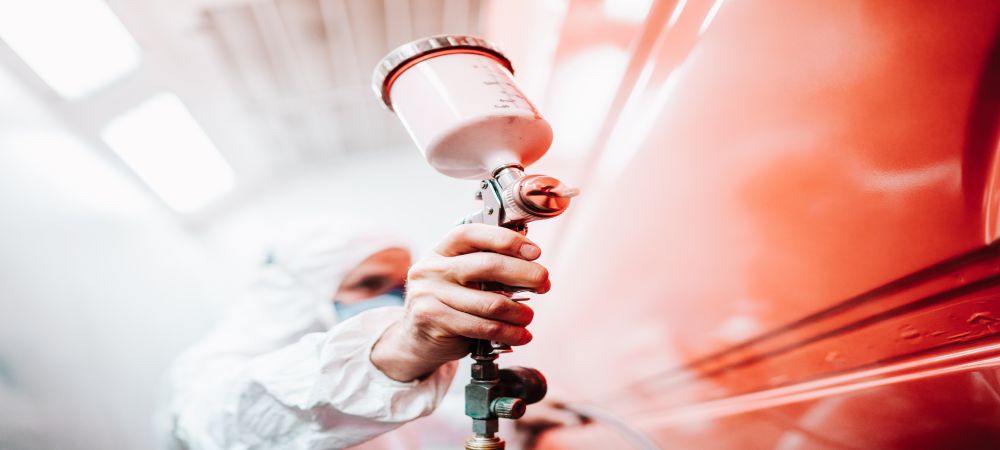 Use of the vehicle
Many people want their car paint correction results to last for five years or more. Unfortunately, that's impossible.
Whether your paintwork will last depends on what you use your vehicle for and, of course, how you drive. If you're a taxi or bus driver and you expect your paint correction to remain glossy and perfect for a year, you may end up disappointed.
There's so much hustle and bustle on the road that you can't monitor the conditions you expose your vehicle to regularly.
People will touch it when they drive or walk past. If you're in traffic for too long, there's every chance your car may have water or sunspots.
Bike motorists may scratch your car in a rush. There may also be bird droppings on your bumper for some days before you notice it. When you think about it, most of these occurrences are simply beyond your control.
You can increase the timeline of your car paint correction results by parking your car in a garage and washing it often. But even these maintenance techniques will eventually dull your car finish. Except you hardly drive your vehicle in Canada, it's better to manage your expectations.
Quality of paint protection
Paint protection comes with several options and methods. You can apply any of the protection methods below at any time. But, the best time to do them is immediately after your car paint correction.
By doing that, you won't be leaving your car paint unprotected for any length of time.
Protection film
In terms of protection from dents and scratch resistance, the best option is car paint protection film. Detailers often use the film to protect vehicles from stone chips.
But you can also use it to wrap your entire vehicle. When you use the film, expect the results of car paint correction to last for two years or more.
Clear bra
Clear bra is a translucent coat that sits on your car paint. It's another excellent protection method to increase how long the results of car paint correction lasts.
Clear bra is difficult to penetrate. Even if you puncture it with a sharp object, it'll take a while to cut through. You can apply it on any surface, including windshields. Sadly, it's also pricey. For full coverage, expect to spend about $1,500 or more.
The application process is labour-intensive and time-consuming. Despite that, they don't stay durable forever. But you should expect to get two to five years out of it. If you notice any scratch on the clear bra, remove it to reveal shiny car paint underneath.
Ceramic coating
Another available option for covering fresh paint is ceramic coating. The costing has several brands and tones plus, it can last for a year without heavy correction.
Compared to car paint correction with film, a coating is not permanent, and it won't protect your car from scratches. But it'll offer protection against chemicals, UV rays and various contaminants. It'll also make your car easy to clean.
Polymer and wax sealant
They may be the last paint protection method you want to use, but they're better than having nothing. Polymer and wax sealants do not last for up to a year, but they're cheap and easy to apply. Depending on how you wash your car, where you stay and the places you park, you may need to reapply every three to six months.
Products like carnauba wax often last 3-4 months, while modern wax remains durable for six months. Remember that they are not scratch resistant, but they'll give your car a glossy and slick look that'll make dents hard to notice.
How To Maintain Your Car Paint For Long
"I washed and corrected my car paint last week. It was very shiny and perfect after I sealed it up. Today, I took it for a ride and saw tiny scratches throughout the paint again. What could I be doing wrong?"
You may not be doing anything wrong. You may be using the wrong car paint correction method.
Here's the best way to correct and maintain your car paint so that the results last longer.
Step 1: Ensure you decontaminate and clean your vehicle before polishing it. Ideally, if your car paint is in good condition, it should take you about four hours. Remove any tree sap, brake dust, fallout, and any leftover sealant with a polish and finishing pad before the car paint protection process. For completely neglected vehicles, it may take the whole day to prep them.
Step 2: After cleaning the car, examine the paint to check the damages that need fixing. We recommend this method for vehicles with light swirl marks and dents. Then proceed to apply pad combinations and two polish. Use the abrasive polish to remove scratches, then the finishing polish and hand pad to improve the paintwork. For extra protection, apply paint sealant or wax over it.
Step 3: This step is for cars with deep scratches and heavy swirl marks. Here the paint is similar to the original car paint. Detailers work with a pad and heavy compound to decontaminate the vehicle. Then, they apply wet sanding to remove sand blemishes and the upper layer of the coat. Lastly, they wax and seal it.
When you fulfil the steps above, other things you can do to make sure the results of car paint correction last long include:
Maintenance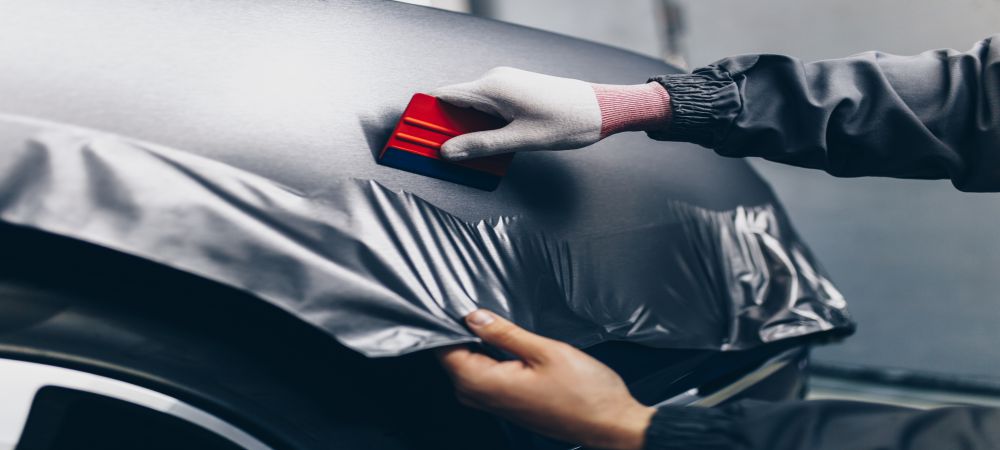 A terrible washing approach can introduce scratches and swirls to your car. With the excellent washing tips below, when to get another car paint correction job will be the least of your worries.
Use appropriate washing tools
Never use the materials for washing your car tires on your paint. Mitts, towels, buckets, brushes and other materials you use should only be for cleaning your wheels. In fact, have a separate tire bucket for all the tools.
The reason is, the tire is usually the dirtiest part of the car. So washing your paint with the tire tools is not only a messy job, but it may also introduce particles that will likely scratch it.
Use different microfiber towels
Ensure you clean your paint with multiple towels. Because while you're washing your car, the towel will soak in a lot of dirt and particles.
Wash or replace it before cleaning another part.  If you can't use several towels at once, we advise using a grit guard with multiple buckets. The two bucket method will help you keep dirt off the towel as you clean.
Related Article: Cost of Ceramic Coating in Toronto
Final Thoughts
Although paint correction is a durable option for protecting your car, it's not for everyone. Sometimes, the only solution may be a fresh paint job.
Hopefully, with this article, you can determine how long your paint correction will last and if you can maintain it.
Or you can talk to our experts. Here at Auto Boss Vaughan, we are home to professionals that can guarantee the best car paint protection results. We can take a look at your vehicle and provide solid info on how long you can expect the results to last.
Get in touch with us today!