Lets Find The Car Cleaning Near Me For Different Water Spots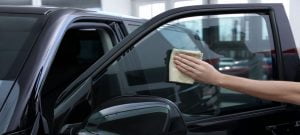 In our busy lives, we are spending a lot of time in driving our cars. Therefore, our car is becoming our identity in most cases. But sometimes, we need more time to look after our car's surface. So, you can find different water spots and filthy spots on your car surface. It is due to weather conditions or other circumstances. Are you aware that there are three different kinds of water stains? And all calls for a different approach to expulsion? You can wash your favorite car by yourself. However, if you are not an expert or need more time, find the best car cleaning near me. Auto Boss Vaughan is here to provide the best services in town.
As automobiles, getting damp spots on your vehicles is a typical problem. There are several factors why water spots may appear on your automobile. The problem is that most water stains are difficult to eliminate by cleaning alone, and for car finishes. So, it might be tricky to clear them without equally scratching and swirling the paint. However, you must first understand how to recognize the types of  spots on your car. Then start thinking about how to eliminate them.
Three kinds of water spots exist—watery spots of types one, two, and three. You will learn how to identify the sort of spots in this post. Moreover in the coming articles, we will go into the techniques you must do to get rid of each. It's essential to determine the type of water spot. Since it will assist you in having a greater awareness of the detection method and components required. Different types of water spots are removed in different ways.
Find Type One Water Spots With Us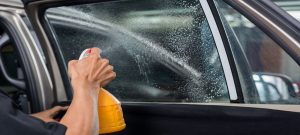 Type one water spots are the easiest to remove with good car cleaning services. Dust or mineral deposits on the surface of your paints make up most of Type one Water Spots. The first type of water spots are the result of minerals in tap water. It happens if you wipe your car without removing the water from the paint. Type one Water Spots can also be filth, dirt, or other elements in the air. These spots appears when rainwater or different wet weather has evaporated from the car's surface. The fact that water can leave a layer on the car's exterior and an engraving in the paint's finish. It means that Type one water spots can turn into Type two water spots. Mineral deposits are sometimes called "moisture spots" or patches resulting from "hard water."
 Find Type Two Water Spots With Us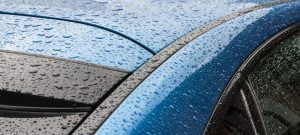 Do you know, the first type of spots is easy to remove, but the second and third types of water stains are the difficult. Type two Water Spots are actual dents or scratches in the paint. These are due to dangerous chemicals or substance in the color. However, best car cleaning services are good to solve this problem.
Find Type Three Water Spots With Us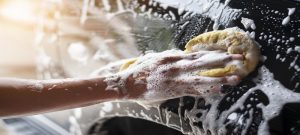 When a water makes strikes on the car's paint, it pools and looks poor or colorless. Though it is less frequent since Type three Water Spots are either staining or fading. Because they are less porous than single-stage paints, clear coatings typically do not discolor. Since transparent coats are crystal in the first instance, they technically cannot fade; hence, there isn't a color to fade.
We are Auto Boss Vaughan to make your car shiny and crystal. Just put your query best car cleaning near me. We will provide you with the best car services at reasonable rates. Please don't waste your precious time and visit us today. We are sure you will be our potential customer. Please follow our website or contact us to learn more about our car wash and window tinting services.