Fixing rodent-induced damage to your car is a function of factors like your time and convenience. The cost of repairing rodent damage to your car is another factor to consider.
Rodents are known to find shelter anywhere they are comfortable. Unfortunately for car owners like yourself, vehicles serve as one of the best forms of shelter for them.
Recent eco-friendly trends show that automobile manufacturers now use soy-based insulation for wiring. The only downside to this greener insulation is that rodents can chew on them. When this happens, it can lead to damage that costs thousands of dollars to fix.
That's why it's advised to prevent rodents from getting into your car. It's cheaper and healthier that way. You can seal up their possible entry points. Also, you can use peppermint oil or set traps.
However, if you're already facing rodent damage to your car, you should prepare to fix it. Rodents can chew on crucial operational cables that will leave you frowning to the bank.
This is where we come in. Recently, our car care professionals have had to deal with vehicle damage caused by rodents. Using knowledge from this hands-on experience, we can provide you with information about the cost and budget for fixing rodent damage. Here's what you need to know.
Repairing Rodent Damage to Your Car: Pricing and Cost
The average price to fix rodent damage to your car ranges from $300 to $10,000. Reports have it that someone paid $15000 to fix rodent damage to their Porsche.
Granted you may not be spending up to this number. However, the scenario above is that the cost of repairing rodent damage to your car isn't fixed. Also, it can get expensive very fast.
This is due to the diverse types of damages these rodents can cause. For instance, the cost of fixing interior damage will differ from the cost of fixing faulty wiring.
With the increasing number of rodents in Canada, more rodent damage to vehicles should be expected. The COVID-19 lockdown triggered rodent infestation and damage as cars were parked throughout that period. Social distancing and the closure of restaurants were the key contributors to the increase in rodent infestation.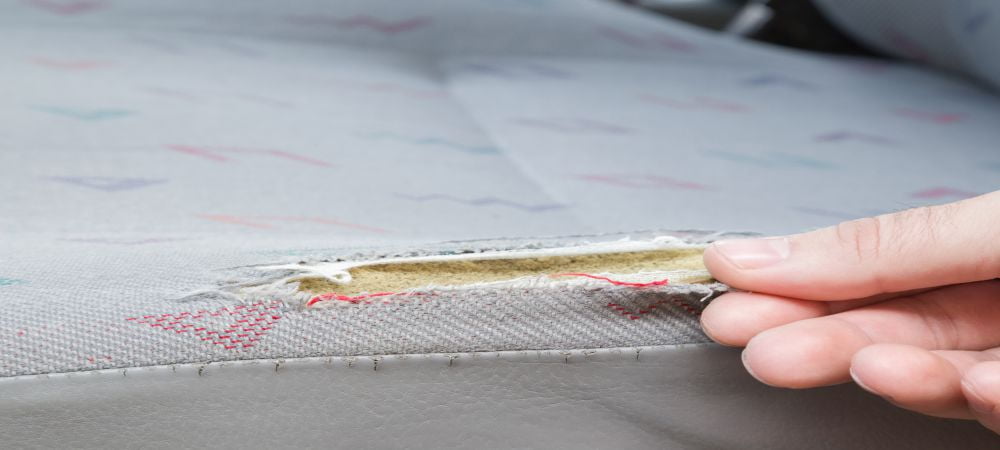 Some determinants affect the pricing of repairing rodents' damage to your vehicle. They include:
Location
Your geographical location plays an important role in how much you pay to fix your car. You already know that some neighbourhoods are more expensive than others. This difference in the cost of living also extends to the cost of repairing rodent damage to your car.
In some areas, it's cheaper to get car parts than others. In the same vein, the car care professional will have to cover their overhead. If their shop is situated in an urban area, the overhead will be more expensive. Consequently, this will affect repair prices.
The extent of damage done
In the bid to get comfortable, no part of your car is off-limit to rodents. They can chew on sensitive cables or block some sensitive tubes. The extent of damage caused by rodents will determine the cost of your bill after the necessary repairs.
Another important thing to note is the location of the damage to your car. Some damage may require the mechanic to loosen parts of the engine. If this is the case, it'll mean higher labour costs.
Don't underestimate the annoying craftiness of rodents. They can discover and destroy very sensitive parts of your car that will be difficult to locate.
This is one of the reasons it seems impossible to fix an exact amount for rodent-related repairs. Other times, you may be lucky in that the damage won't incur too many expenses.
Related Article: How to Protect Your Car Engine From Rats or Mice
Cost of replacing the damaged part
Another cost determinant is the price of the damaged part of your vehicle. The cost of a spare part to replace the damaged part can sometimes make up to 70% of your bill.
If the cost to buy a spare part is on the high side, you can expect the cost of repairing rodent damage to your vehicle to also be on the high side.
Car model
Every car model can have rodent damage. If you don't take the necessary precautions, even your luxury Mercedes Benz sedan will play host to rodents.
Replacement parts for a Benz will be more expensive than a Toyota or Volkswagen. In other words, fixing rodent damage to a Benz will most likely cost more than a Toyota.
There's also the fact that you'll need an interior detailing service of the highest quality. With excellent service comes a commensurate increase in the cost of repairing rodent damage to your car.
Labour
The cost of labour varies across the city of Vaughan. When fixing rodent damage to your car, experts charge based on the amount of work they have to do.
They are sometimes "cunning" and may want to make you spend more. Therefore, you need to be on the lookout for that too. That's why you need to be knowledgeable to an extent about cars.
When you choose a car repair and detailing service you can trust, you'll only have to pay based on the number of hours that go into the job. Averagely, the more time spent fixing your car, the more you can expect to pay.
Cost of Interior Detailing for Rodent Damage
Vehicle size is a major determinant in pricing detailing services. There are different kinds of packages you can choose from based on your budget. For instance, basic packages are less expensive.
If you can, it's best to seek discounts or coupons to reduce your expenses. Get discounts for prepayment, customer status, multi-car detailing and contracts.
Basic Car Detailing
For an average-sized car, you may be expected to pay $50 to $125. While for an SUV or a van, you may be paying up to $75 to $150. Basic interior car detailing to reverse rodent damage involves interior vacuuming, interior polishing, window mash, wax and a wash.
Upgraded Packages
This package is better for rodent damage repair as it offers more attention to detail. Upgraded services usually cost about $150 for a regular-sized vehicle.
Owners of vans and bigger trucks may end up paying up to $175. Details on this package vary based on your interior detailing provider. So, before paying, you should get detail on what services you'll be getting for this package.
Additional Services
Additional services include the use of sophisticated equipment and quality cleaning products. It also involves special care for vintage vehicles.
Steam cleaning for the interior can cost up to $75 and above. Cleaning the leather upholstery and a superior wax can cost about $50 each. This package is the best to repair rodent damage.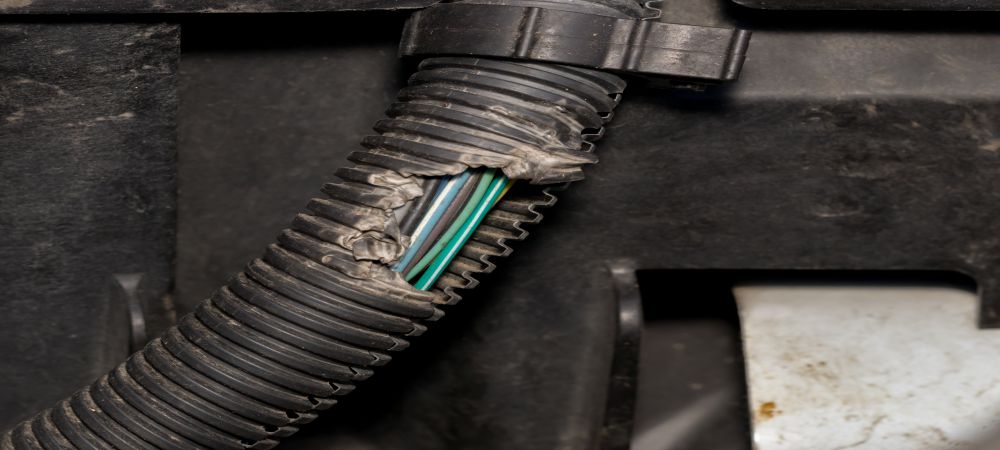 Does Insurance Cover Rodents' Chewing Wires?
One major determinant in getting repairs is the type of car insurance you have. It's recommended you check with your insurer to know your insurance package and capacity. With a good insurance package, you will only pay a deductible of about $500-$1000.
Comprehensive coverage is the best and only type of insurance that covers rodents' damage. Apart from covering rodent damage, it also protects your car from theft, fire or vandalism. The comprehensive package also gives cash settlement if your car is a total write-off.
If you don't have insurance for your car, it's recommended you get one now. It's like saving for a rainy day. It will come in handy at some point.
Related Article: Mice Chewing Wires And Electronics In Your Car: What to Do
Conclusion
From this article, you can deduce that the cost of repairing rodent damage to your car isn't fixed. The eventual price you'll have to pay is a function of different factors which we have discussed in detail above.
The one thing you have to keep in mind is that it's affordable. Typically, car detailing experts offer different packages to cater to different budgets.
You need to save yourself the embarrassment of having an unpleasant car interior. Rodents can make your car smell terribly. They can die in unimaginable places and leave you inhaling their remains.
These rodents can also leave uncomfortable stains that can discolour your car permanently. And sometimes they can jump out while driving your car. While it's laughable, it's very embarrassing and makes you look dirty.
Autoboss Vaughan can bring that sparkle back to your car interior! We offer professional interior detailing services to repair rodent damage.
More importantly, we offer discounts and package pricing that'll make the payments easier on your wallet. Book an appointment with us today.