PASSOVER DETAILING SPECIALS
Get Your Car Ready for Passover with Our Professional Special Passover Detailing Services
Passover, also known as Pesach, is an important holiday in the Jewish calendar, and it's a time to reflect on the story of the Israelites' exodus from Egypt. As the holiday approaches, Jewish families prepare by cleaning their homes, removing any chametz (leavened bread), and ensuring everything are pure and spiritual for the celebration. That's where Passover detailing plays a major role. 
One thing that most of you often overlook is getting your car ready for Passover. At Auto Boss Vaughan, we offer professional pesach car detailing services to help you prepare for Passover 2023.
Our car detailing services are designed to help you eliminate any chametz lurking in your car, ensuring that it's clean and pure for a holiday. We use only the best quality products and equipment to clean your car, removing dirt, grime, and any unwanted odors.
Passover 2023 Car Detailing Services
Regarding Passover detailing services, we understand that our clients expect nothing but the best. That's why we offer various detailing services that are designed to meet your specific needs and requirements. Here's what you can expect when you choose Auto Boss Vaughan for your pesach car detailing needs:
Exterior Washing:

Our team will start by thoroughly washing your car using premium products to remove any dirt, grime, or debris that may have accumulated on the surface.

Interior Cleaning:

Our Passover car detailing services also include comprehensive interior cleaning. We'll clean and also sanitize every nook and cranny of your car's interior, including the dashboard, seats, carpets, and more.

Upholstery Shampooing:

We understand that Passover requires a deep level of cleanliness, which is why we offer upholstery shampooing services to ensure that your car's seats and carpets are thoroughly cleaned and free of any chametz.

Odor Removal:

Our team also uses specialized products and equipment. It helps to eliminate any unwanted odors from your car, leaving it smelling fresh and clean.

Waxing and Polishing:

For an added layer of protection and shine, we also offer waxing and polishing services to help protect your car's exterior from the elements.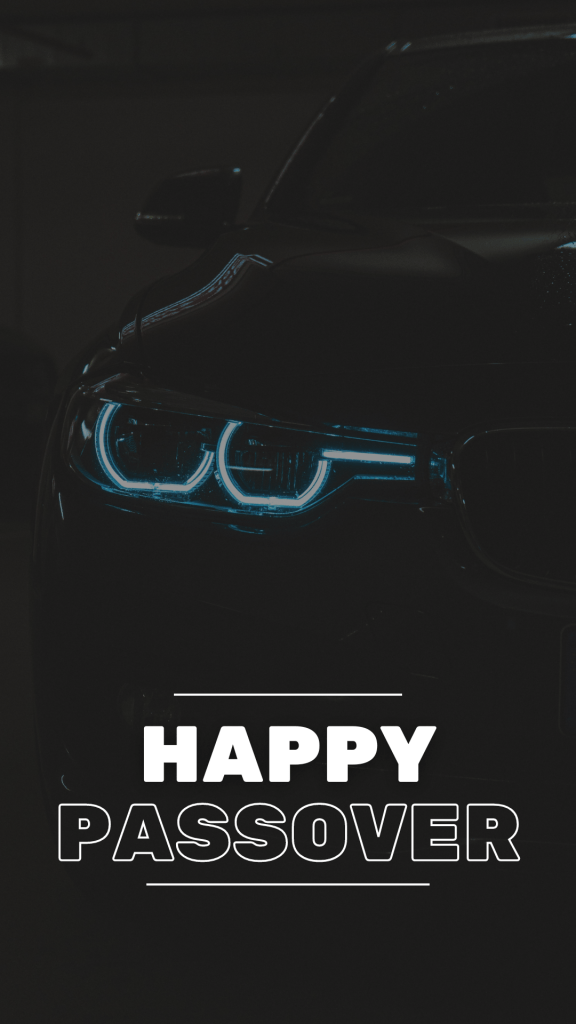 Why Choose Auto Boss Vaughan for Your Passover Car Detailing Needs?
Professional and experienced team of car detailing experts

High-quality, eco-friendly products used for Passover car detailing

Attention to detail in every aspect of the Passover car detailing service

Convenient and affordable Passover car detailing services

Personalized approach to meet your specific Passover car detailing needs

Excellent customer service and satisfaction guaranteed
If you want to get your car lush before Pesach, Auto Boss Vaughan is here to help you. So contact us now, and let's discuss how to upgrade your holiday.
647-554-BOSS(2677)